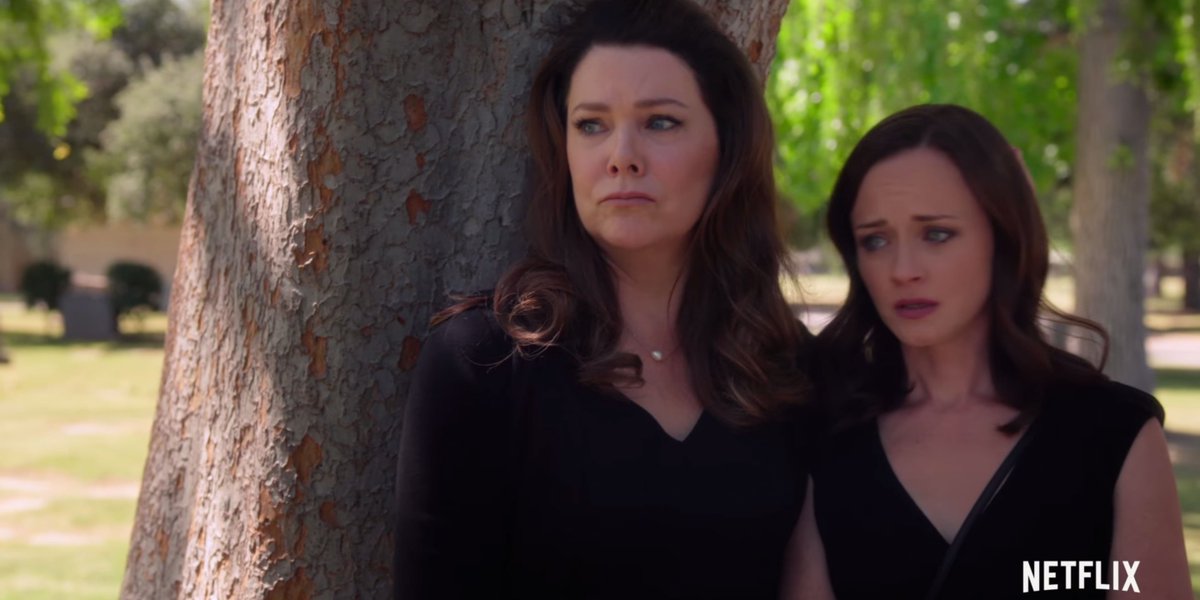 Let me be clear with you when I say that I am sobbing over the fact that Richard can't be a part of this glorious reunion. When they show the funeral I believe those are actual tears too. I just had to get that off of my chest.
I can't wait for the quick talking, quick witted script, I genuinely can't wait. I will watch this in one afternoon and probably cry the whole time. We can only hope that they do another season with this cast because I miss it so much.
Watch the trailer, laugh, cry, and be reminded that Lorelai, Emily, and Rory are the best grandmother, mother, and daughter trio ever.
Visit: Celebrities Are Tragic || Facebook || Twitter