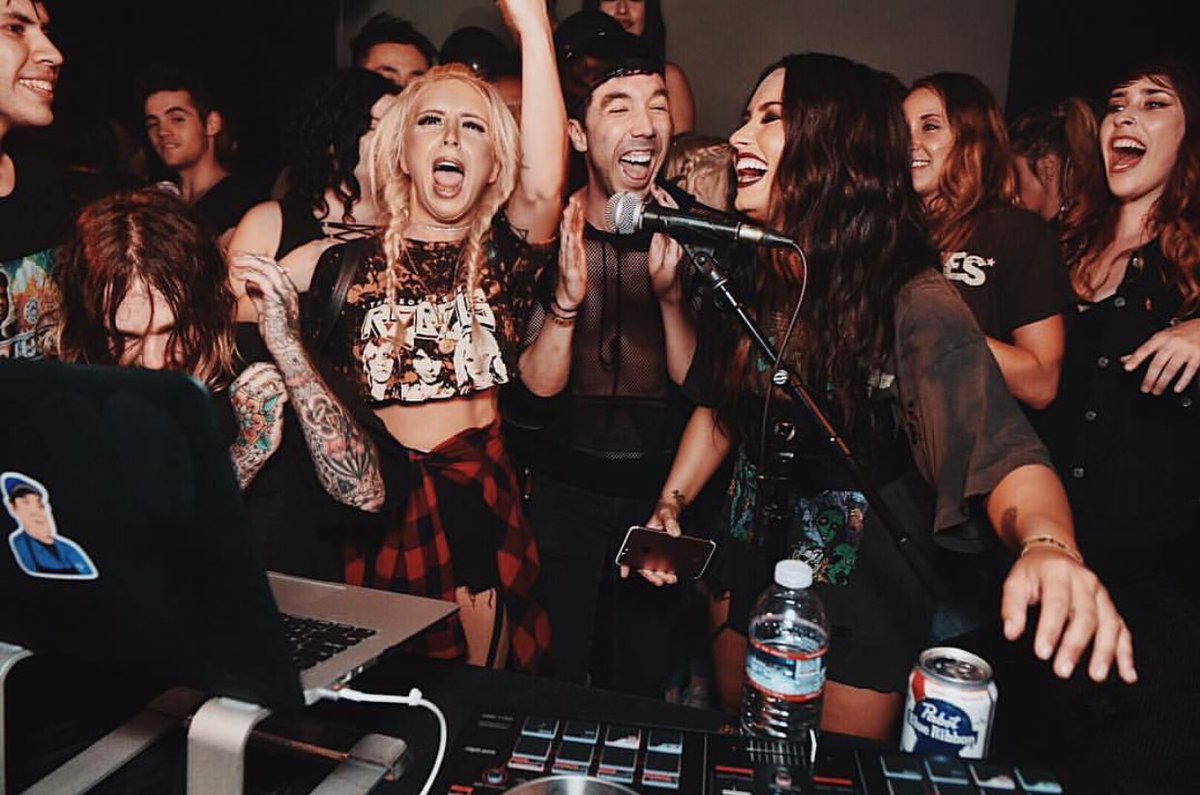 Last night Demi partied it up at Emo Night in L.A., judging by her snaps it seems like the greatest thing in the world.
It was all emo music like Fall Out Boy, All Time Low, Panic! At The Disco, those fun bands that we all love so much! Well they weren't fun, they were all really upset and sounded whiny but we all loved to belt those songs out.
Demi decided to grab the mic and sing some Paramore though.
Really, there's nothing I can say about how bad I didn't know I needed to hear this.
Check it out below and tell me what you think!
Visit: Celebrities Are Tragic || Facebook || Twitter || Instagram