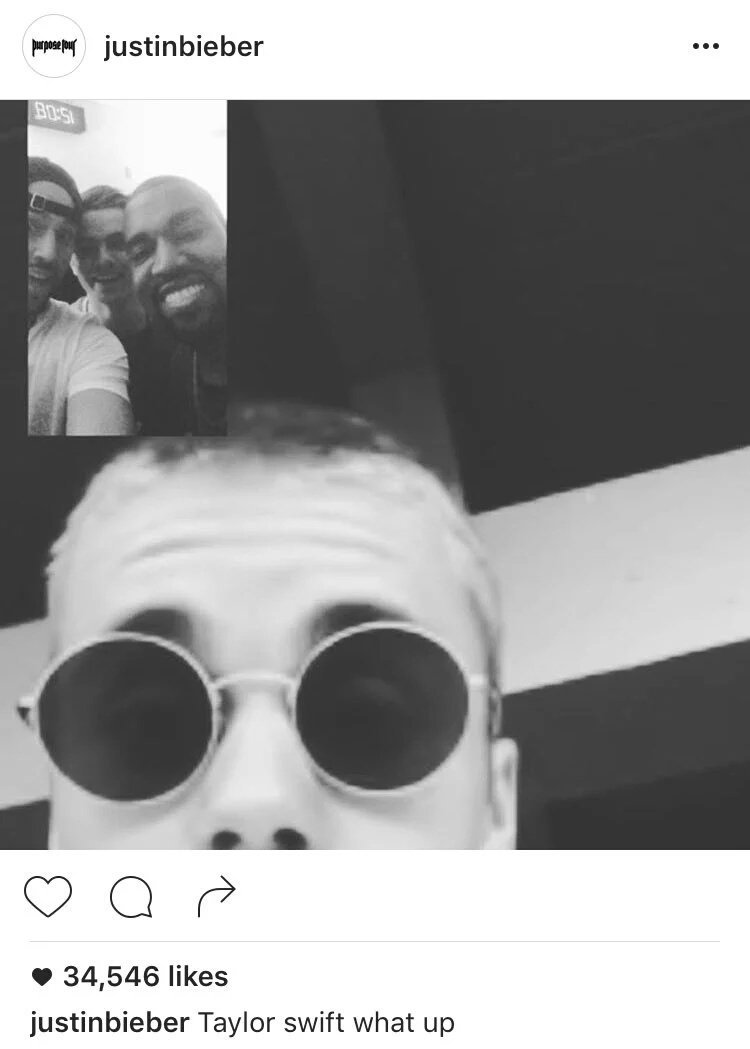 I genuinely don't understand why Justin Bieber felt like he needed to throw his hat into the ring with the whole Taylor vs Kimye thing. Hell, I don't even know why this feud is still a thing. Kanye and Kim are truly obsessed with Taylor and Taylor hasn't done a damn thing to respond to them. She mentioned how it was an assassination of character but she hasn't thrown any shade, she hasn't done anything.
Nope, instead it is two thirty somethings who have two children that continue to troll Taylor and their loyal minions also shading Taylor.
Justin, I don't understand why you would do this. I mean you're already super unlikable, you hate your fans but throwing shade at Taylor? If reports that you want to get back with Selena are true, this isn't how you do it.
It's just funny to me how all of these people need to keep Taylor's name in their mouths. Clearly you know by mentioning her you will get attention and that is exactly why you do it.
And to everyone saying that Taylor's career is over, you guys are funny. If this punk ass Bieber can make a comeback I promise you that Taylor isn't going anywhere. Also to Kim and Kanye, I hope no one is every this vicious to North.
One final thought. Taylor, you need a bodyguard because clearly Kanye is obsessed with you, keep him 100 feet away at all times.
Wasn't it just a few weeks ago when Justin was singing Taylor's song? Hm. Interesting.
Visit: Celebrities Are Tragic || Facebook || Twitter