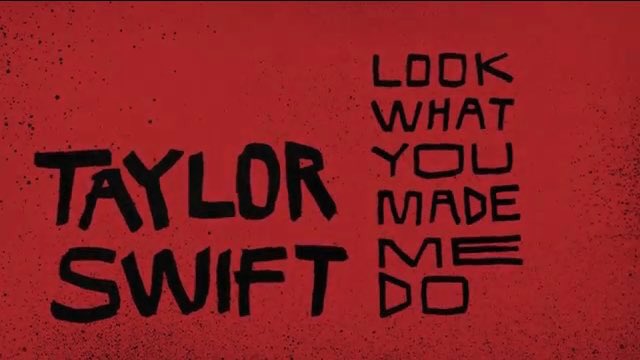 So last night, well early this morning, Taylor Swift  dropped her highly anticipated single "Look What You Made Me Do".
To be fair I will say this, I haven't liked most of Taylor's lead singles but have loved the rest of her albums. I will also say that I think drunk Willi Killiams would love this song. She would get down to it and know every single line.
Sober me though? Eh, I am not super into the song.
She definitely samples "I'm Too Sexy" for her chorus, which is a brave move and somehow she makes it work for her.
This song though? I just can't get behind it, not yet at least. This probably means that after it is drilled into my head I will start to enjoy it, that's just what Taylor does.
Kanye and Kim are shook though.
Also remember when Katy called Taylor a Regina George in sheep's clothing? Well all I can say is that this song sounds almost exactly like the song that played in the background while Regina Posed for her Halloween photos. You played yourself Katy.
Visit: Celebrities Are Tragic || Facebook || Twitter || Instagram