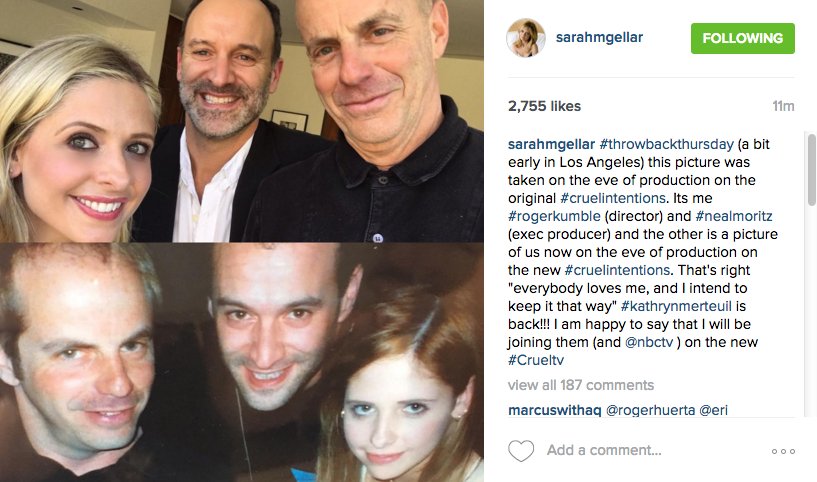 When I first heard about this 'Cruel Intentions' reboot I wanted absolutely nothing to do with it. I mean the movie is an absolute classic. Everything about it was perfect, from the casting to the dialogue, there wasn't anything I disliked about it. Remakes though, we all know how those usually end. Terribly.
There is a glimmer of hope now though, Sarah Michelle Gellar has officially signed on to reprise her role as Katherine Merteuil.
Katherine is one of the baddest bitches ever, her role was so perfect and so evil, it was just, it was incredible. She was so unlikable but you also kind of liked her. Her lines were hilarious. Think about Blair Waldorf with a coke problem and less of a filter, there is Katherine.
No word on anyone else reprising their role just yet though. I hope Reese makes at least a cameo.
So maybe I will give this show a shot, will you?
Visit: Celebrities Are Tragic || Facebook || Twitter