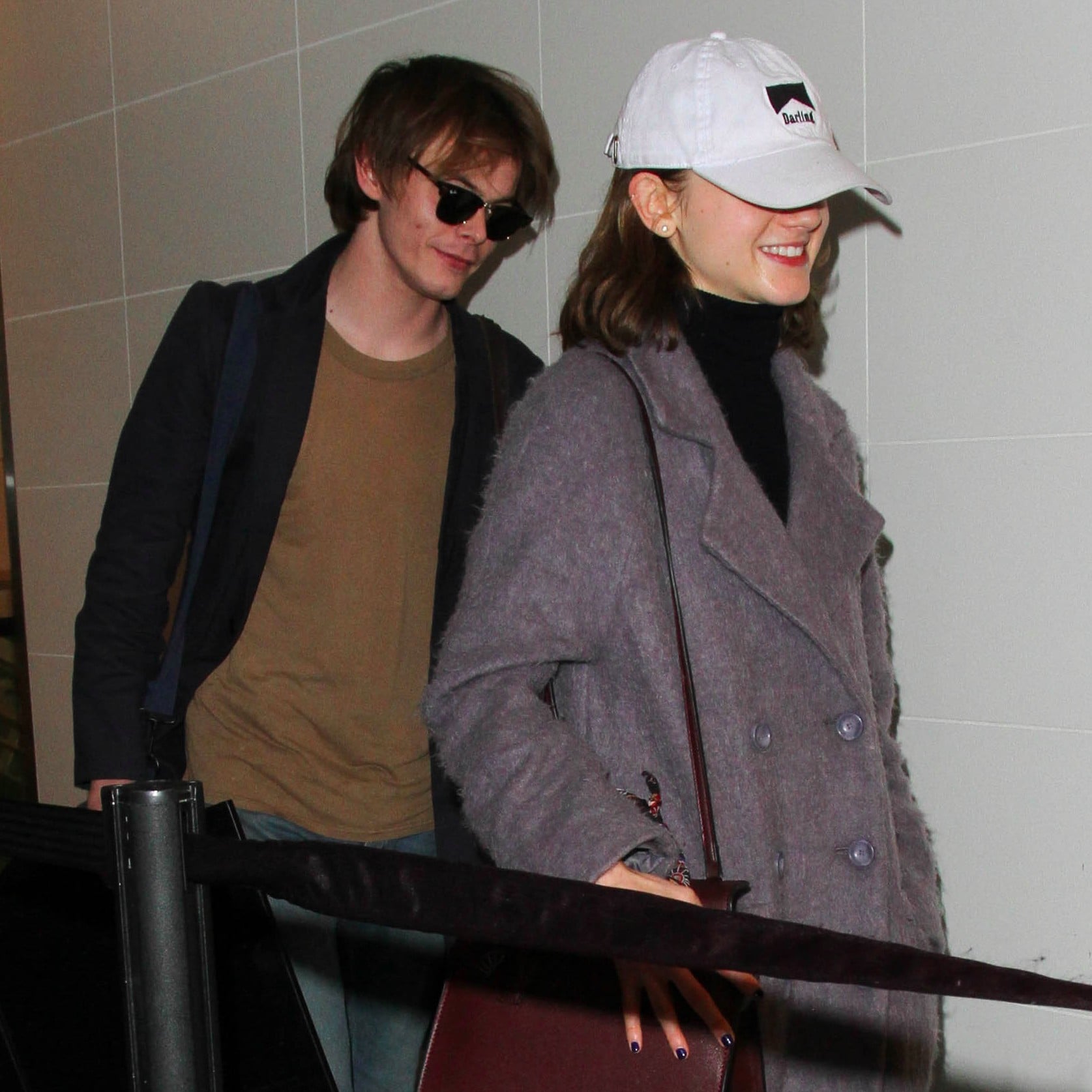 If you haven't started 'Stranger Things' please don't continue to read because I am about to post some spoilers.
Okay, now for everyone who has watched the show, we are all low key hoping that Nancy and Johnathan end up together, right? I mean Steve became a nice guy and all but Nancy and Johnathan have to get together. It just has to happen.
Well apparently the two are actually dating off-screen. Their chemistry was undeniable in the show so they might as well give it a shot. All of this information on them dating comes from Us Weekly though, so it is up to you whether or not you believe them.
US Weekly posted the photo above and explained how Charlie and Natalia flew from LAX to Atlanta together to get back to filming 'Stranger Things'. Then again they did attend the Golden Globes together and work on the same show, so it could have just been convenient.
I did some digging though, you know Tumblr sleuthing, and there were reports that the alleged couple were in Nashville getting some coffee together, which could be friendly or more.
Looking through their Instagram posts though, the two seem to spend a lot of time together.
They both started posting photos of each other 17 weeks ago.
Charlie dressed up as the Scarecrow and Natalia was Dorothy for Halloween.
They both posted photos with Steve (Joe Keery) at the Golden Globes, Natalia's picture is adorable though, she only has heart eyes for Charlie.
Charlie then posted a photo wearing Natalia's shoes. It's weird and I hate feet but maybe he was trying to be cute? I don't know, not about this photo.
He also totally had his arm around her at the airport, but that could just be a reaction thing because of paparazzi.
So there you have it! Personally, I don't think that you can fake the chemistry that they had but then again, they are getting paid to pretend so we will see.
I ship it so hard though. You know I watched too many teen dramas when the only thing that pissed me off about 'Stranger Things' was that Johnathan and Nancy didn't end up together.
Do you ship it?
Visit: Celebrities Are Tragic || Facebook || Twitter || Instagram