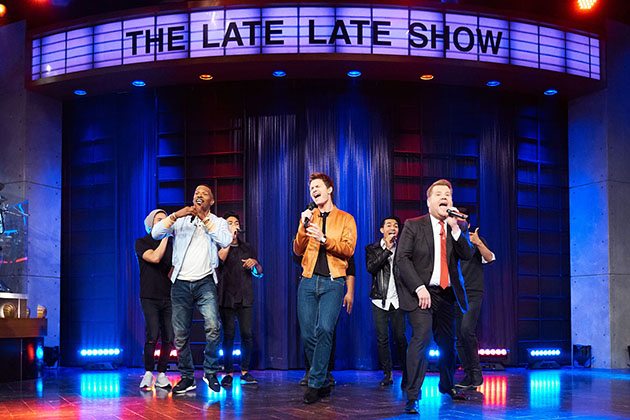 Last night James Corden reminded us again why he is one of the best in late night.
During his opening, talking about dogs and sunglasses, Jamie Foxx stood up and challenged him to a riff-off.
Before I got any further, Jamie Foxx is looking better than ever and if Katie Holmes has been secretly dating him for like four years, good for her.
The two of them went back and forth a bit with singing and then Ansel Elgort stepped up on stage. Now, I knew that Ansel could sing but I don't think many people are aware of his voice. Well he went up there and absolutely killed it.
At the end they all sang together like a bit happy family and it was perfect.
Visit: Celebrities Are Tragic || Facebook || Twitter || Instagram