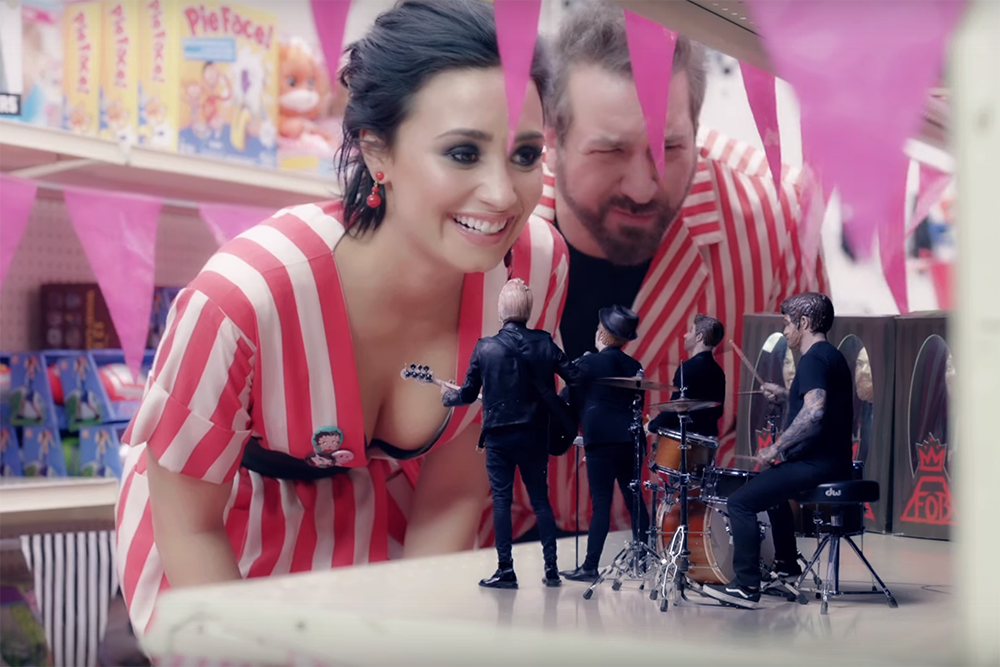 This is potentially my favorite music video from the past couple of years.I have loved this song for a few months now but the music video? It makes it so much better.
For all you youngin's out there former NSYNC members Chris Kirkpatrick and Joey Fatone are featured which only makes the video even better. Nothing like listening to Fall Out Boy and Demi sing their hearts out while be nostalgic thinking about how awesome the videos of the early 2000's were. Right?
Between the song and the music video I don't know how this song hasn't blown up yet.
I also kind of want a whole album of just Demi and Fall Out Boy singing together, is anyone else on board with that?
Check out the video below!

And we might as well just throw the NSYNC  classic down there too to reminisce when the world was full of happiness.
Visit: Celebrities Are Tragic || Facebook || Twitter