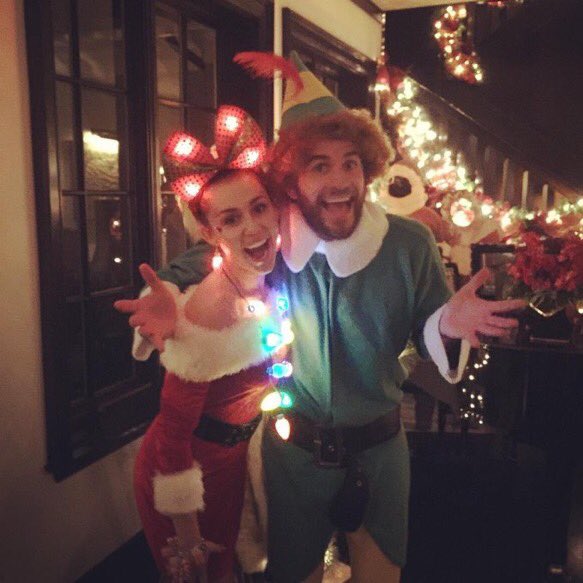 As a culture we are so blessed that Liam  and Miley found their way back to each other. With all the hate in the world, these two decided to celebrate and look adorable while doing so. I mean, I had no idea that I needed to see Liam dressed as Buddy the Elf.
The couple has been back together for about a year now and might be engaged? There is a lot of confusion about it but these two soulmates may seem like total opposites but they are making it work!
Merry Christmas and Happy Holidays!
https://www.instagram.com/p/BOY1NYfDUcp/?taken-by=liamhemsworth
Visit: Celebrities Are Tragic || Facebook || Twitter || Instagram