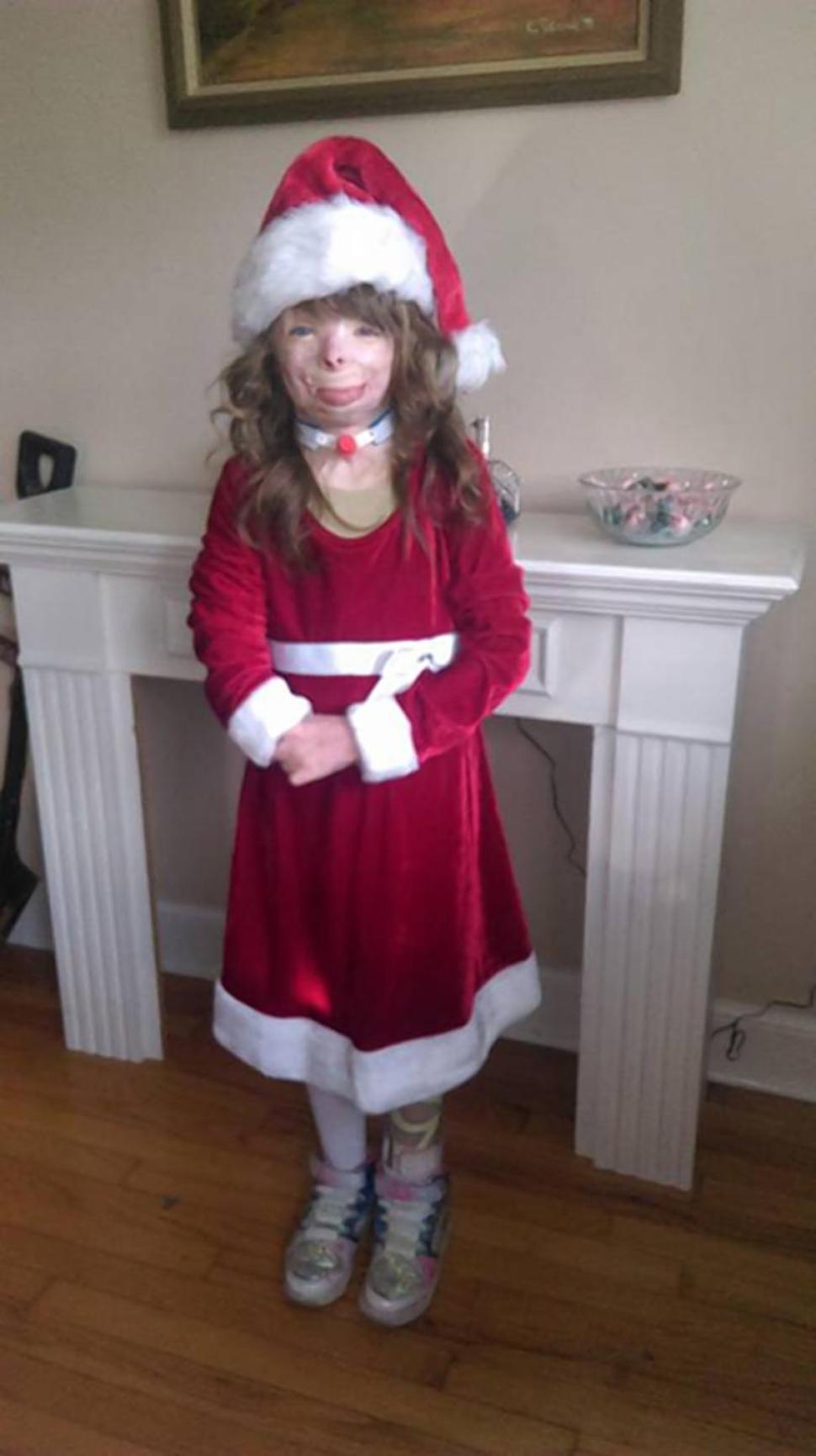 A little girl in New York with burns over 75 percent of her body has only one wish for Christmas this year — enough cards to fill her aunt's card tree.
Two years ago, Safyre Terry's father and three younger siblings were killed in a fire caused by arson. She was found next to her father, who used his body to shield her from the flames.
In addition to suffering from severe burns, Safyre lost her right hand three months after the fire, and lost her left foot in March. She's had dozens of surgeries and her next one is Jan. 5, Safyre's paternal aunt Liz Dodler told BuzzFeed. Dodler has sole custody of Safyre.
Dodler told Buzzfeed she bought a tree to hang Christmas cards on this year, and Safyre instantly got excited, "I can't wait to fill it up" my response was 'Hunny, that's probably not gonna happen. We maybe get 10 cards a year, and the card tree holds 100,'" she said.
So Dodler decided to do something. She posted a request for cards on Facebook, and it took off on social media. The cards have already started coming in.
Christmas cards for Safyre can be sent to:
P.O. Box 6126
Schenectady, NY 12306, USA   (credit)
To all you Grinchs out there, take some time and fill out a card for this little girl. She has been through a lot more than any person should ever go through and she is only 8 years old. She is a lone survivor of a horrible crime and all that she wants are Christmas cards.
Well I promise you Safyre I am going to send one, everyone in my family is going to send one because you deserve all of the love possible! It is stories like this that should go viral rather than stories about Kylie Jenner and her lip injections.
Safyre you are truly incredible and extremely strong, thank you for reminding me what the holidays are all about.