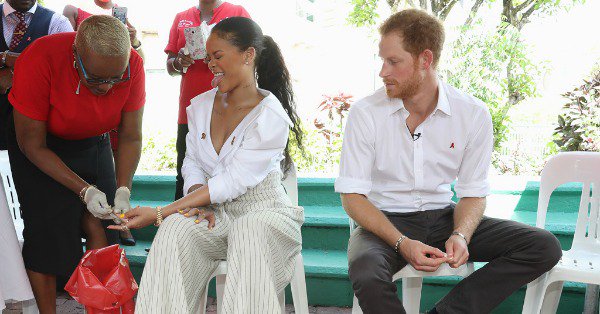 Today is World AIDS Day, a day to raise money and raise awareness for AIDS across the world. It is so important to remember that this disease is still very prevalent, even if you don't think it is.
A lot of celebrities have come out to talk about AIDS and how important it is to raise awareness and raise money for the cause! I love when celebrities give their voices to those who can't raise their voice loud enough.
Prince Harry has been touring the Caribbean and he is currently in the Barbados and was joined by Rihanna! The two of them decided to take an HIV test live because being tested is so important.
For the record, their tests came out negatively.
Again, get tested often, it's quick and easy, and can save your life!
Visit: Celebrities Are Tragic || Facebook || Twitter || Instagram