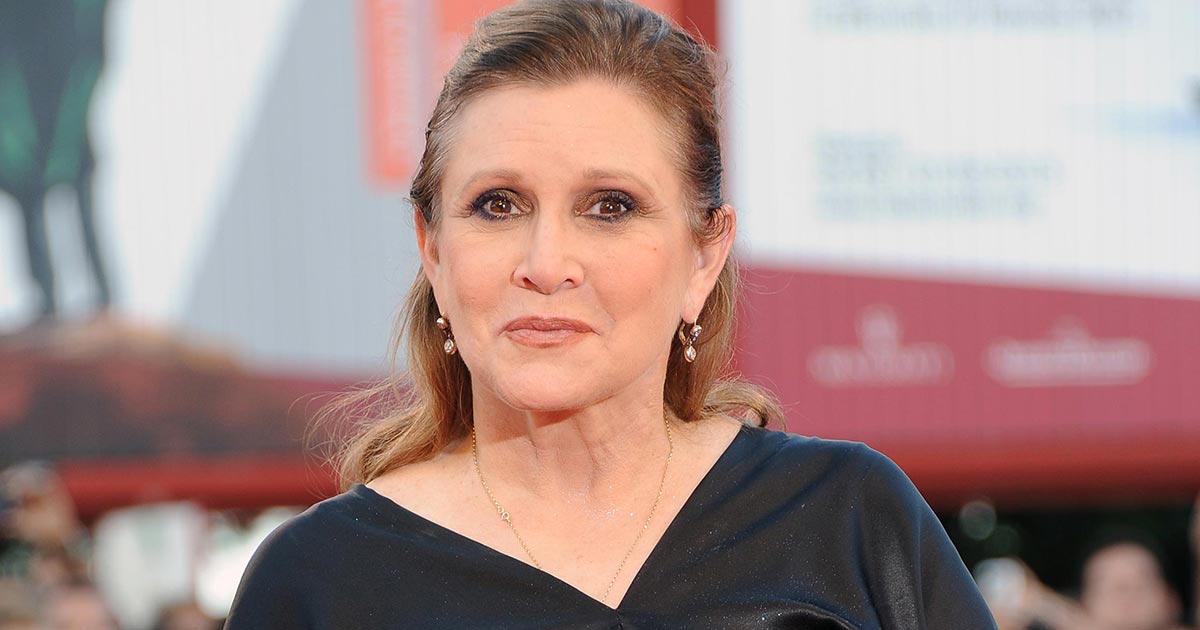 According to TMZ, Carrie Fisher suffered a massive heart attach on a plane that was heading out from London to Los Angeles.
Reports say that Fisher became unresponsive about 15 minutes before the flight landed. EMT's were called and at the scene when the plane landed. It was said that Fisher was unresponsive and brought to UCLA Medical Center.
Fisher was in London for her book tour and was coming home to spend time with her daughter and family for the holidays.
As of right now it is being reported that Fisher is in stable condition.
No further information has been released.
Of course  I am wishing Fisher was quick recovery and she is able to spend Christmas with her family.
By the way, this is the best tweet I have seen about the situation online.
Visit: Celebrities Are Tragic || Facebook || Twitter || Instagram