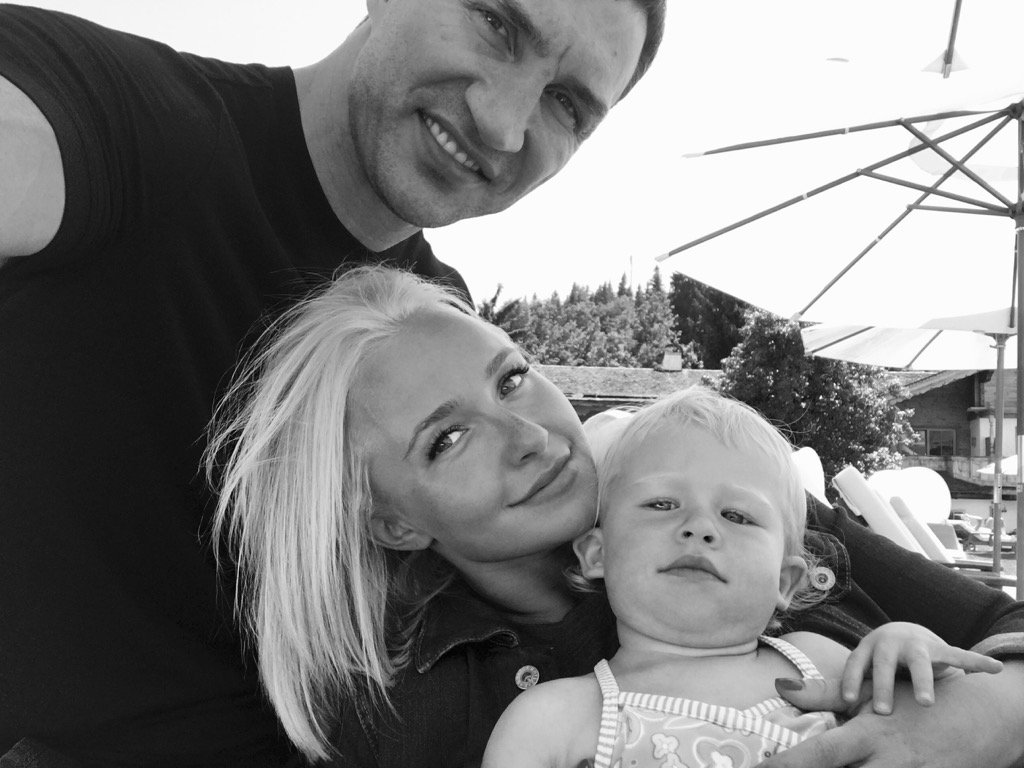 Missing rings don't mean the end of relationships. Blessed to be with my beautiful family
Yesterday Hayden was spotted walking around New York City without her engagement ring and people immediately began to speculate. It is been known that Hayden has been in and out of treatment for postpartum  depression for the past year or so. She has been open about it and I truly applaud her for deciding to put her mental health first.
So of course, what do people do when they see her out for the first time? The first time since coming out of treatment?
They shove cameras in her face and start to speculate about her relationship with her partner Wladimir Klitschko, saying that they are definitely over and all of that fun stuff. What a great way to be welcomed back into society.
Well, Hayden took to Twitter and posted this adorable family photo to let everyone know that just because she didn't have a ring on, well it didn't really mean anything.
You go girl! Keep doing you and I can't wait to see the power and presence you bring to the new season of 'Nashville'!
Also, can we talk about how good Hayden looks in that picture ? Damn girl.
Visit: Celebrities Are Tragic || Facebook || Twitter