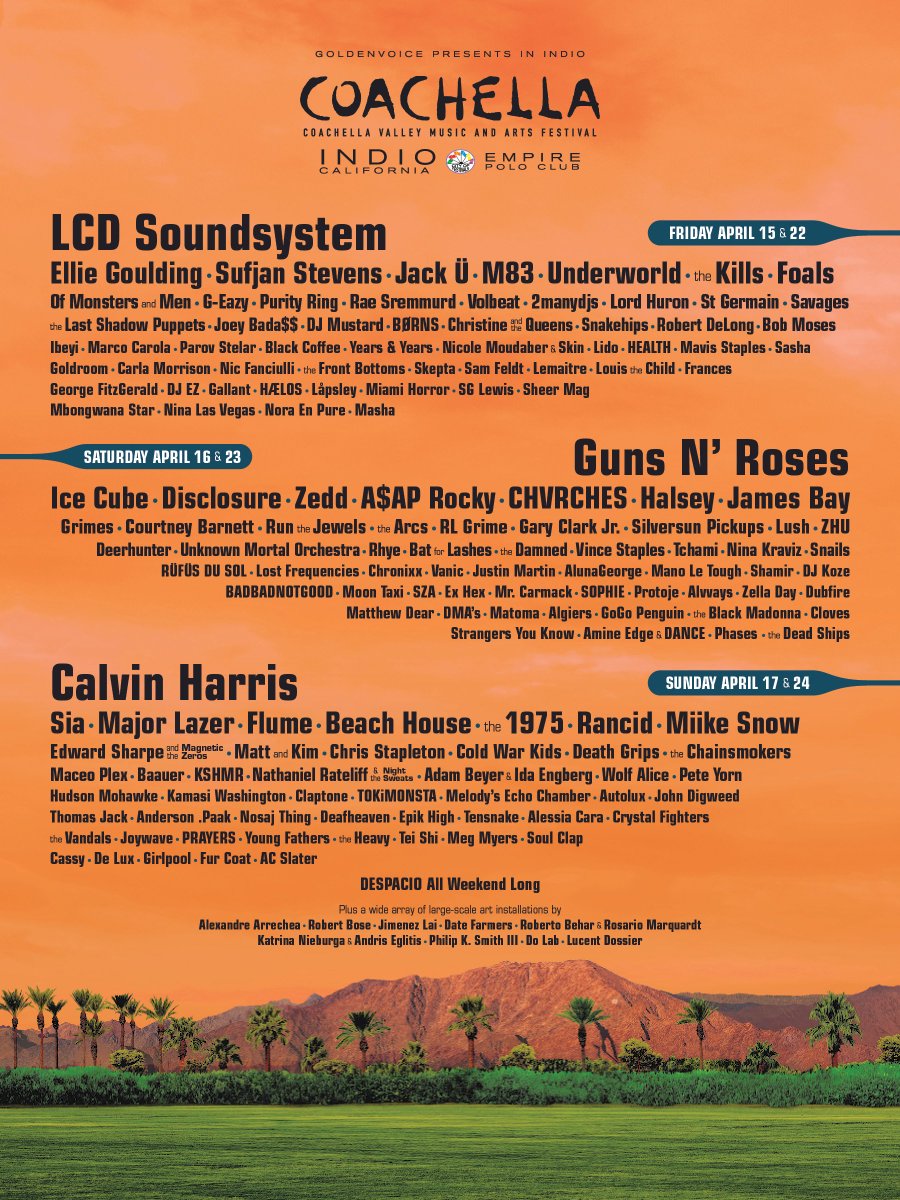 If Coachella was in the dictionary it would go something like this.
Coachella- Where celebrities dress like hippies, pop some Molly, and enjoy a festival that us normal people would love to see, but unfortunately can't afford to go to.
I think that about sums it up!
This lineup is pretty incredible though, you can't deny that. Calvin Harris, Sia, Major Lazer, Guns N Roses, Halsey, Ellie Goulding, and G-Eazy, just to name a few!
I mean if anyone is reading this and needs a blogger and can pay for me, I am totally available. Like totally, just remember that. Keep that in mind. Totally available.
Visit: Celebrities Are Tragic || Facebook || Twitter