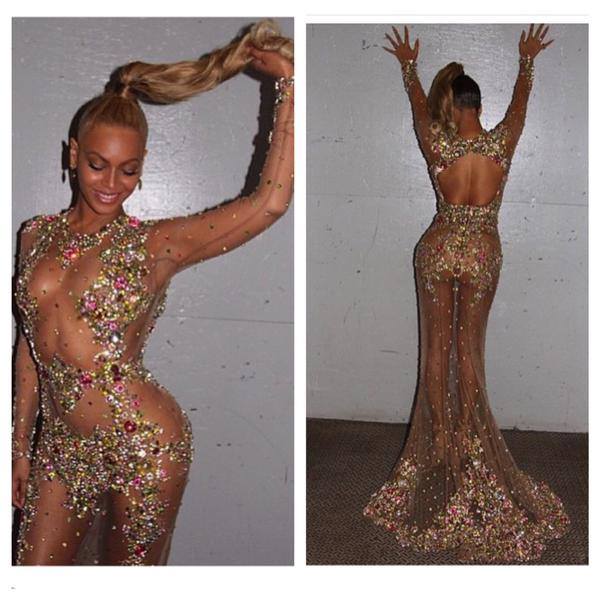 So I am guessing that the idea of the Met Ball is to wear almost nothing, but just enough to cover up the goodies. Beyonce literally looks like she had some super glue on her then rolled around in glitter. I mean she is killing it, she looks awesome so I can't even be mad.
I wonder if Kim and Beyonce made a bet about who could wear a dress but still cover less of their body. I mean I think that Beyonce wins this one.
I'm sorry Kim but Beyonce had the best see through dress at the 2015 Met Gala!
I wonder if Kanye will say that at the end of the night, you know because he is obsessed with Beyonce.