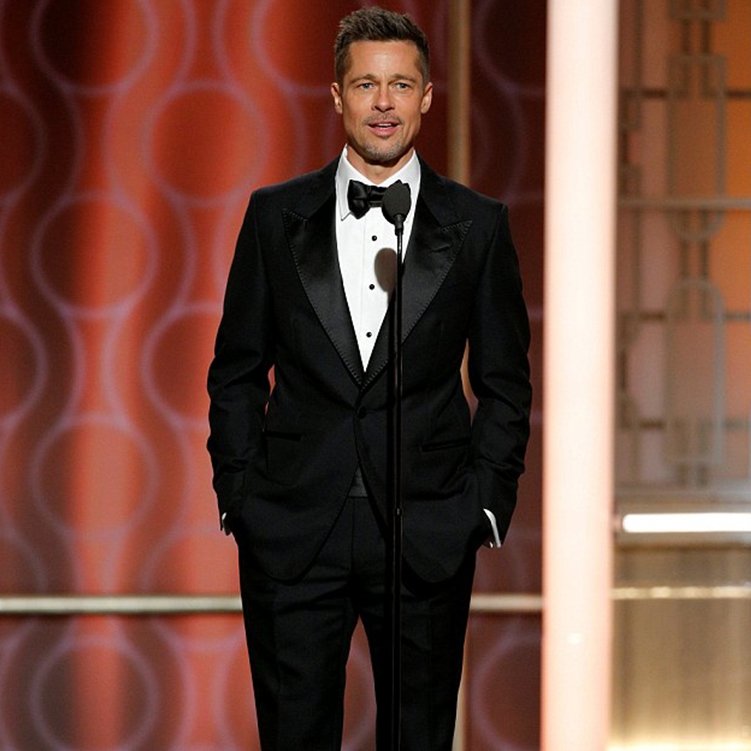 Obviously this past year has been a tough one on Brad but by looking at him, you'd have no idea. He and Angelina broke up and there have been reports about child abuse that were found to be false, but Angelina is still sure that Brad can't be around their children. She also said he was a super pot head, and drinks too much.
All that I am saying is that Brad is looking damn fine, I guess I can't judge him on all of that unless he is found guilty of child abuse.
Last night he showed up at the Golden Globes and received a standing ovation. It was the warmest welcome he has received and interesting that he and Angie are over now his peers love him again.
I don't know if it is because he isn't about 8 children and Angelina or what, but he is looking damn fine.
Brad Pitt is what all actors should aspire to be, forever hot and talented.
Visit: Celebrities Are Tragic || Facebook || Twitter || Instagram .