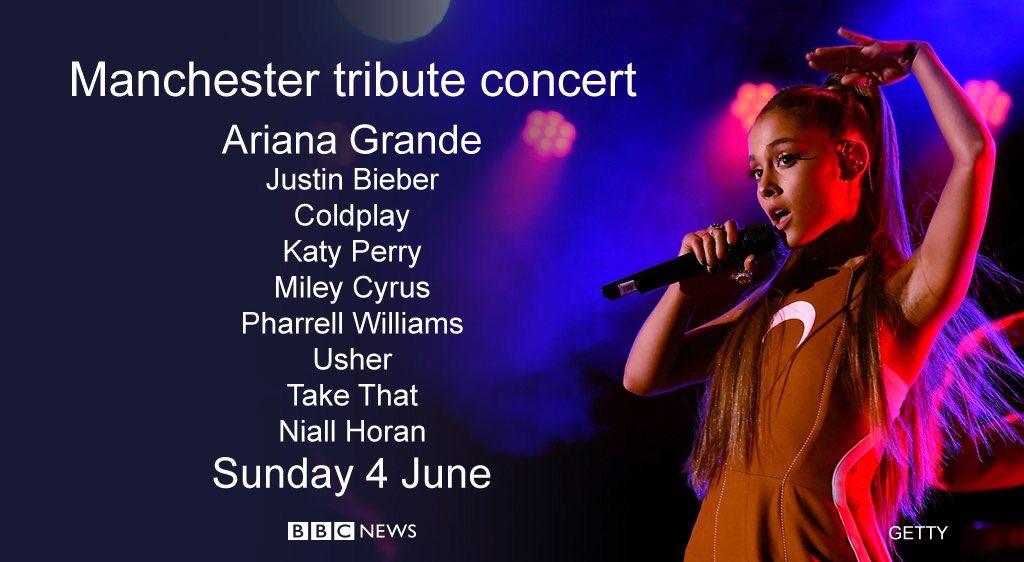 Although Ariana Grande suspended her world tour for a few weeks, she will be taking the stage this weekend to help raise money for all of those affected by the Manchester bombing.
Honestly, I am a bit surprised that she is so willing to go back to the city. Of course everyone isn't bad there but she had a really horrified incident happen at her concert. It is crazy she is already ready to go back to the city to perform.
I give her a lot of credit for being able to do that though, and having such big names follow to raise money.
All of the sales will go to the British Red Cross fund.
I will tell you one thing, this concert is definitely going to be the safest concert of the year so far. The security will be insane and hopefully, no one will have to worry about anything negative happening.
Visit: Celebrities Are Tragic || Facebook || Twitter || Instagram