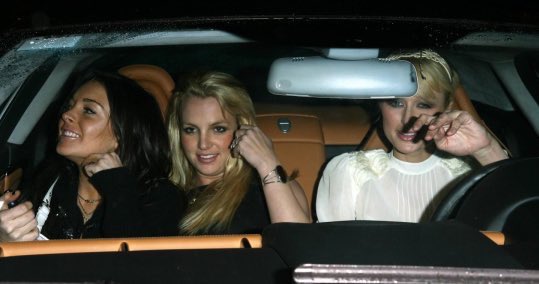 Suddenly I feel as though it is 2005 again!
Today, Lindsay took to Twitter to invite her old besties Britney and Paris to her birthday party. Of course she invited Beyonce too, it's not like Bey is busy with her new twins or anything like that.
The tweet was vague but it is really all I need to make something about it.
I love Lindsay Lohan, I love Britney, and I love Paris, and if these three could somehow reconnect on a healthy level I would be all about it.
Britney and Paris, accept the invitation, please.
Visit: Celebrities Are Tragic || Facebook || Twitter || Instagram