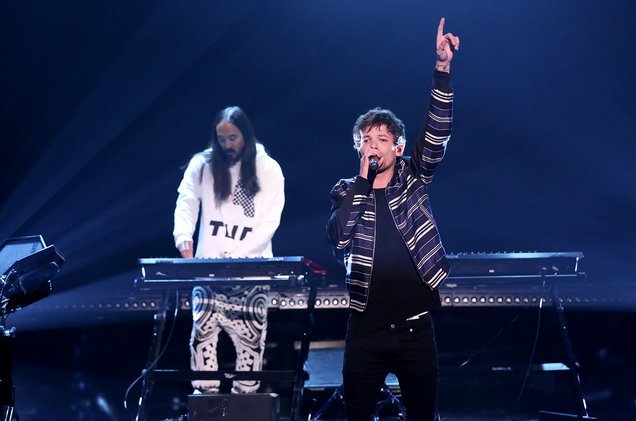 Last month Louis  Tomlinson and Steve Aoki performed their collaboration "Just Hold On" for the first time on 'The X-Factor'. If you can remember it was an extremely emotional performance due to Louis' mother passing away not even a full day before.
After some well deserved time off though it looks like Louis and Steve are ready to make the song huge!
The two teamed up last night and brought "Just Hold On" to 'Fallon'. Louis looked a bite worn but it is expected after the tough month he has just went through. His vocals didn't sound too bad though!
This is a great club song but maybe it will start making airwaves in the US now that they performed it live here.
We shall see.
Check out the video below!
Visit: Celebrities Are Tragic || Facebook || Twitter || Instagram