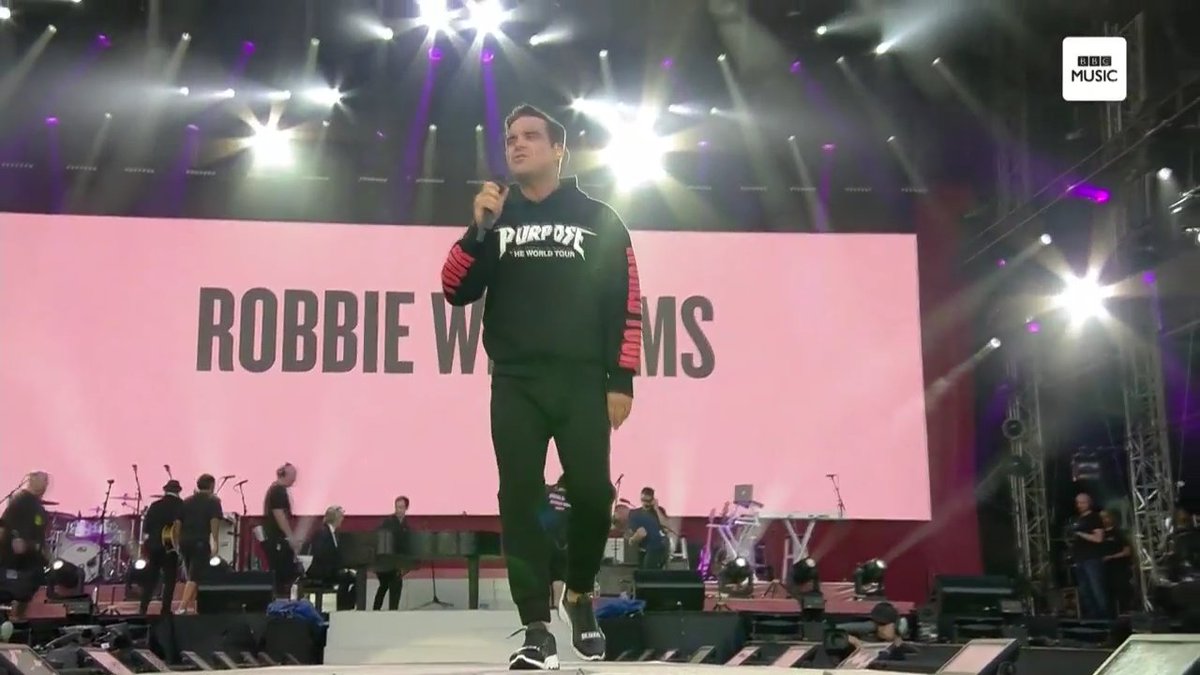 In case you don't know who Robbie Williams is, he is a huge star all over the world except basically the United States.
He was a part of the boy band Take That and has continued to have major success as a solo artist. Robbie is in fact British so of course it makes sense that he would be involved with this concert.
Today Robbie performed his song "Strong" along with his song "Angels".
Try not to cry, I dare you.
Visit: Celebrities Are Tragic || Facebook || Twitter || Instagram