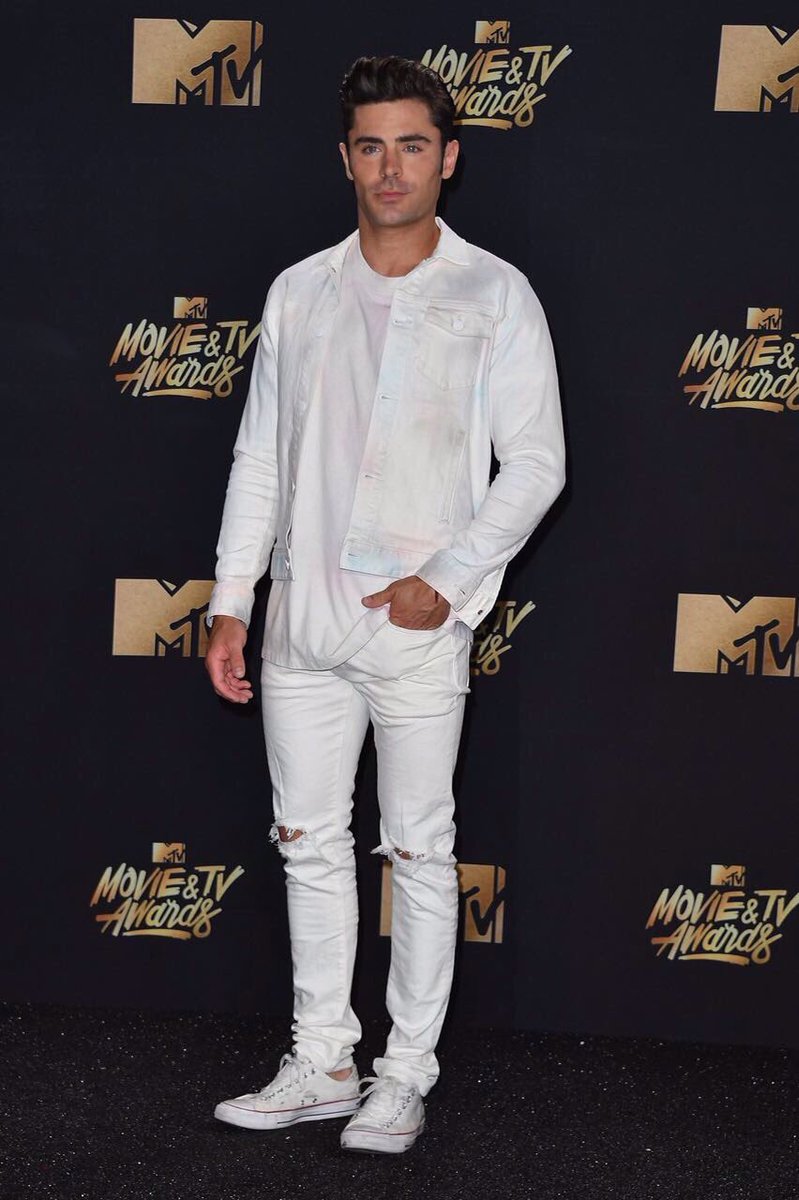 I think that we can all agree MTV awards are kind of the worst. Anyone who shows up probably knows that they are going to win. This year MTV is trying to spice it up by making it the movies and television awards.
It won't spice anything up.
Zac Efron arriving in a bland white outfit spiced it up though!
I never thought I would be attracted to any man that was wearing all white, along with adding ripped jeans to the look, but here I am.
Efron can do no wrong.
Let's appreciate it.
Visit: Celebrities Are Tragic || Facebook || Twitter || Instagram