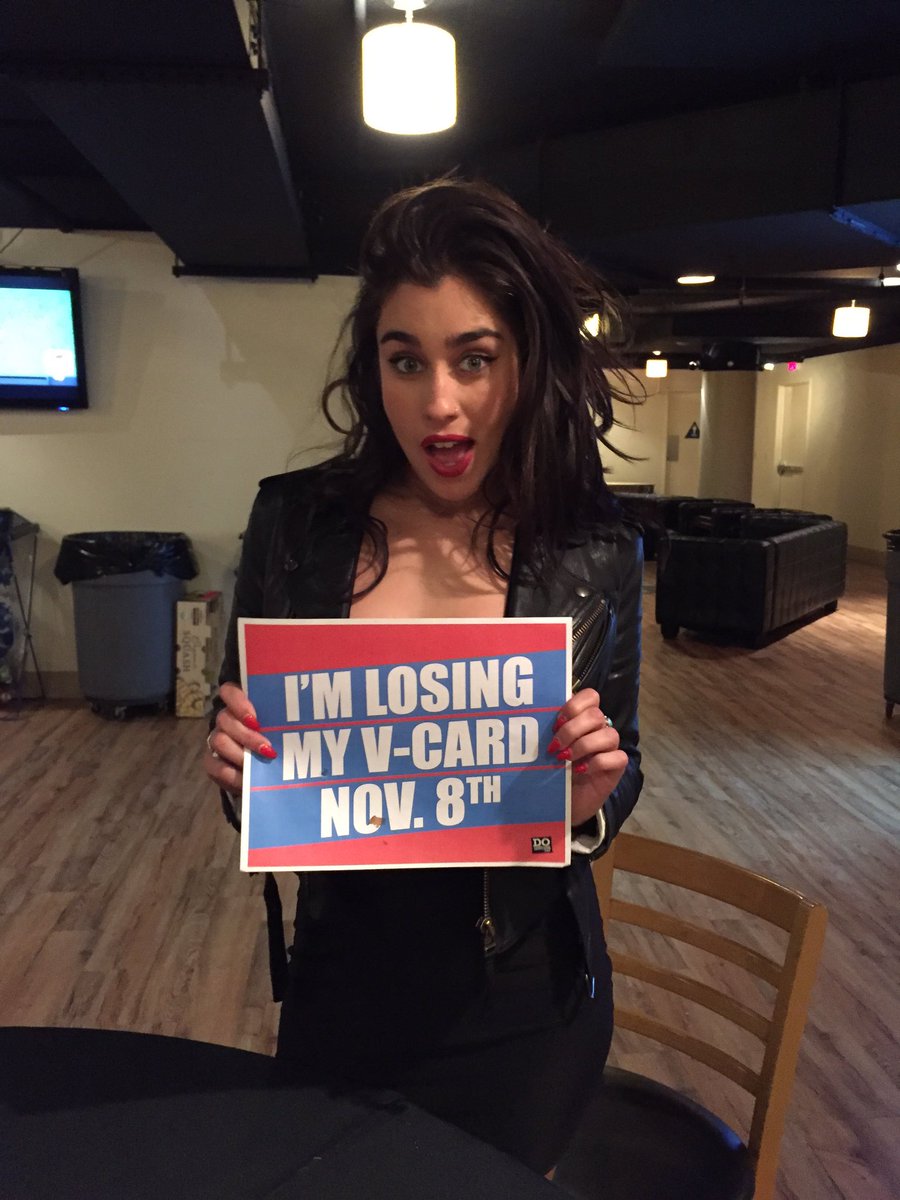 When I first read that sign it took me by surprise, I mean that sign is definitely sexual and made me feel weird, but I get it. They needed a slogan to catch someone's eye, I can see why those chose that one too. It's something that 18 year old's will awkwardly giggle at when they first read it.
This election is a big one though and I like that Lauren stepped up to try and voice her opinion about voting!
So you can register to vote right here! See how simple? Go out there and let your voice be heard.
Visit: Celebrities Are Tragic || Facebook || Twitter