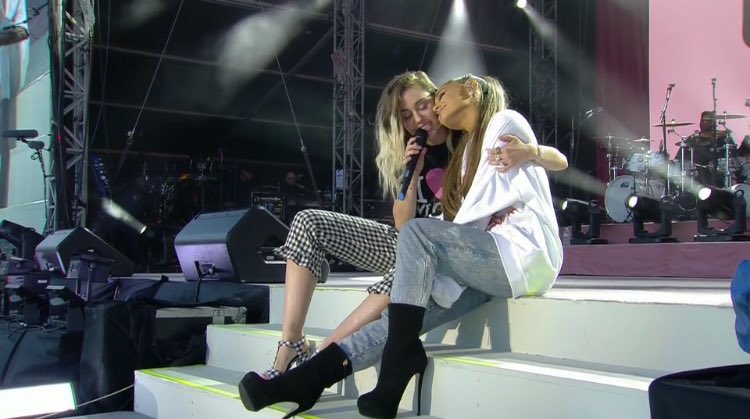 The One Love Manchester benefit concert definitely had a lot of beautiful moments, there is no denying that.
This moment between two actual friends, Miley and Ariana is probably one of my favorites on the night. It was so effortless with them singing together, and Miley seemed like she really wanted to comfort Ariana in this moment.
Not to mention that their voices sound absolutely dope together.
When the crowd sang it back? Chills, absolute chills all over.
Visit: Celebrities Are Tragic || Facebook || Twitter || Instagram