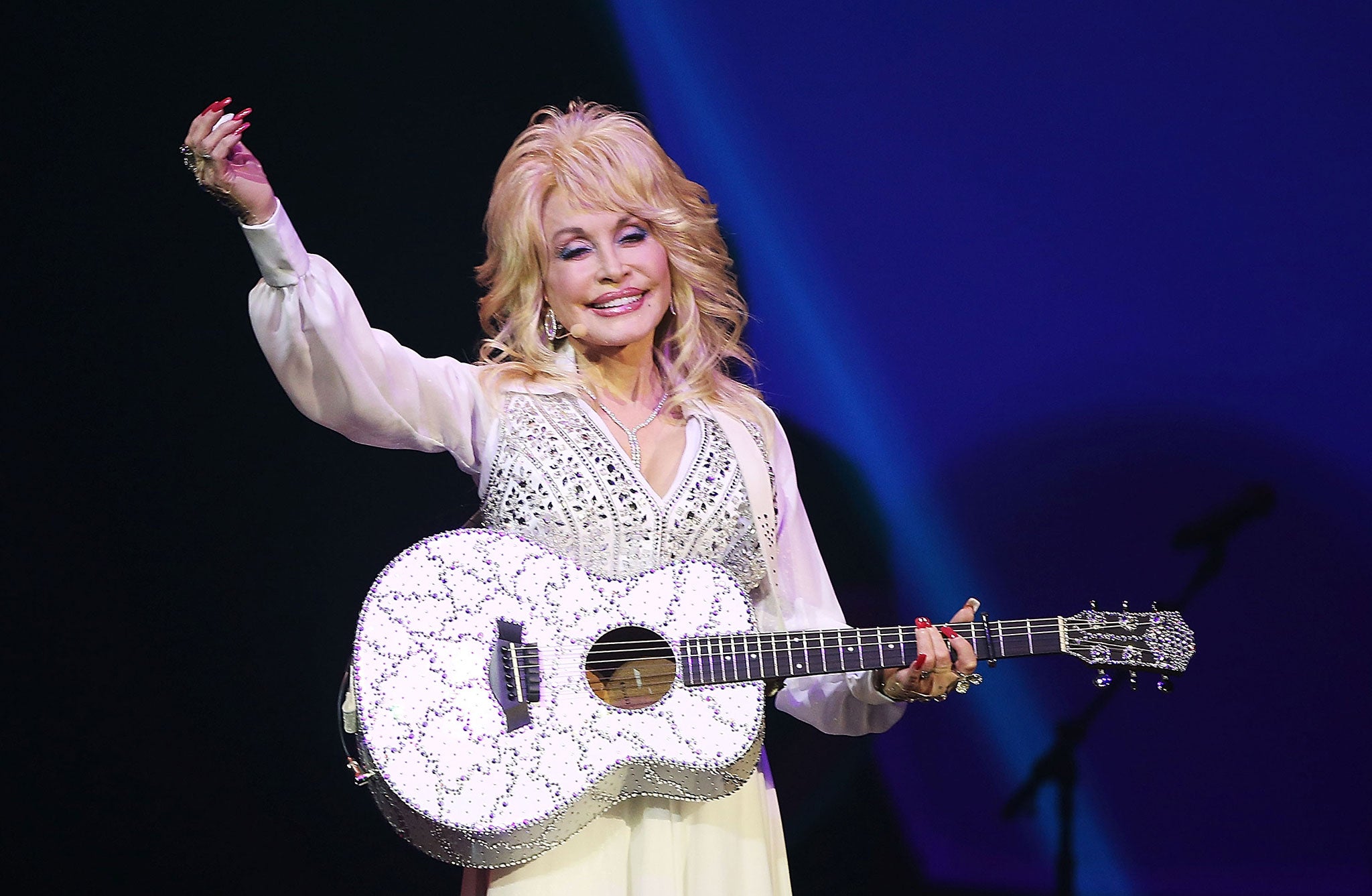 I have to give country stars credit. Whenever something happens in Tennessee they always seem to be there to give a helping hand. I remember back when Nashville was flooded completely country singers all got together to raise money and help the community.
Right now Gatlinburg, TN is dealing with horrific wildfires that don't seem to be settling down at all.  People are losing everything to these wildfires, entire towns wiped out, it is truly heartbreaking. So far 7 people are died and 45 have been injured, but they expect both of those numbers to climb over the next few days.
Dolly decided to step up and help the families though, putting together a website called My People so others can donate. She is putting together this fund to donate to the families for the next six months knowing they will need all the help that they can get.
On her website she explained that she would  use online donations and money from her foundation and her extensive business interests to provide for these families for six months.
"I have always believed that charity begins at home," Dolly explained in her video. "And that's why I've asked my Dollywood Companies — including the Dollywood Theme Park; the DreamMore Resort; my dinner theater attractions including Dixie Stampede and Lumberjack Adventure; plus my Dollywood Foundation to help me establish a 'My People Fund.' Dolly went on to explain, "And to recover, we want to make sure that the Dollywood Foundation provides $1,000 a month to all of those families that have lost their homes in the fires until they get back up on their feet. I know it has been a trying time for my people, and this assistance will help."
Thank you for doing such great work Dolly. The people that have lost everything will absolutely appreciate anything I am sure of it.
It's the holidays, make sure to check back on Dolly's website and donate a little bit. You'll help someone and feel better about yourself.
Visit: Celebrities Are Tragic || Facebook || Twitter || Instagram