Marcos Brindicci / Reuters
We all know that Zac Efron flew down to Rio to hang out with Simone Biles and the other members of the Final Five. He decided to hang out for a while though and ended up catching up with diving star Michael Hixon.
Now Michael Hixon has been called the Zac Efron of the Olympics, and well, yeah he is a total babe. I could see why they would say that.
Twitter has been all a buzz about how much they look alike pointed out by many different users.
The two have met though, and it was incredible.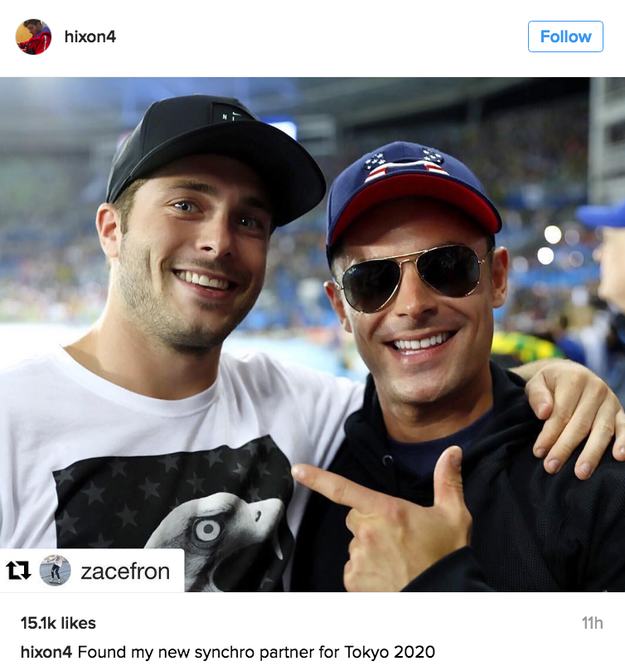 I feel like Zac Efron has had the best time at the Olympics, does anyone else agree with that? He gets to hang out with everyone but doesn't have to do any competitions. His trip was most likely paid for by the "Today's Show", can't go wrong with that!
Visit: Celebrities Are Tragic || Facebook || Twitter