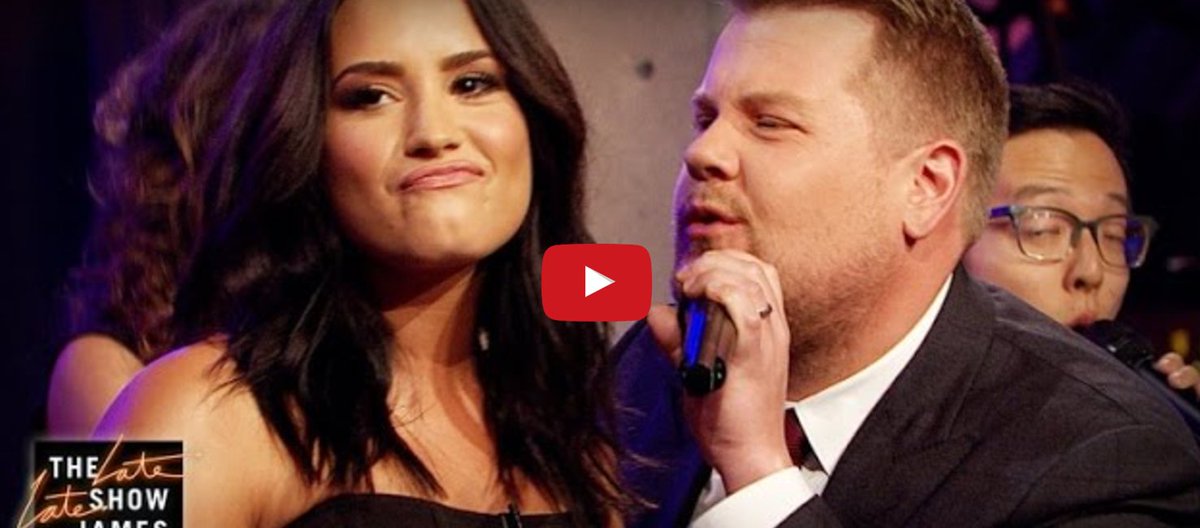 Although this idea was totally jacked from 'Pitch Perfect' I will allow James Corden to borrow this idea. This late night show is one of my favorites, I genuinely believe that James is the best on late night, but that;s just me.
Last night Demi Lovato showed up and challenged James to a divas riff-off. That's right, songs by divas only. I don't know why Katy Perry was involved in the mix, but she was, unfortunately.
Overall it was hysterical and watching Demi be a bad bitch, I'm about it.
James Corden keep owning it with these skits, I need them in my life.
Visit: Celebrities Are Tragic || Facebook || Twitter || Instagram