Hey Demi, congrats on finally getting a nomination because you deserved it a long time ago! Really, I was surprised to see that Demi's album Confident was nominated just because in my opinion it was probably her weakest album yet. Her vocals were on point but the songs weren't great. Doesn't matter though because she was nominated for best pop vocal album! It's all about the vocals baby.
Demi is up against Adele, Ariana Grande, Sia, and Justin Bieber in this category and Adele is of course the favorite but maybe Demi can pull an upset? If not, it's still awesome to know that the academy of music appreciates her voice.
Check out the singer's excited tweets below!
Let's go back to 2015 when Demi said that she was going to work her ass off to get the Grammy nomination, looks like it worked!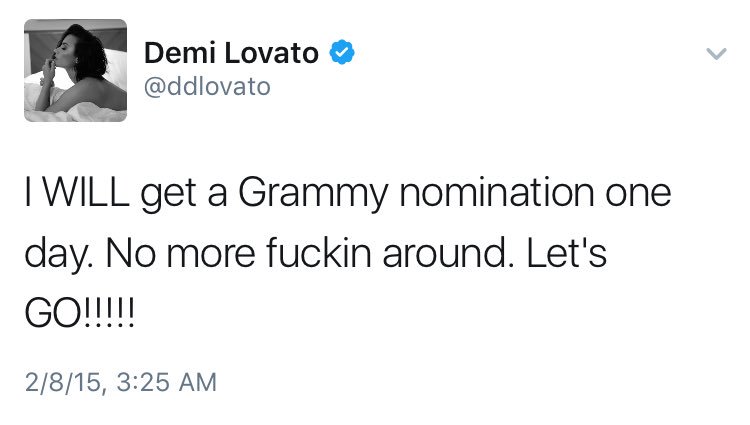 Visit: Celebrities Are Tragic || Facebook || Twitter || Instagram