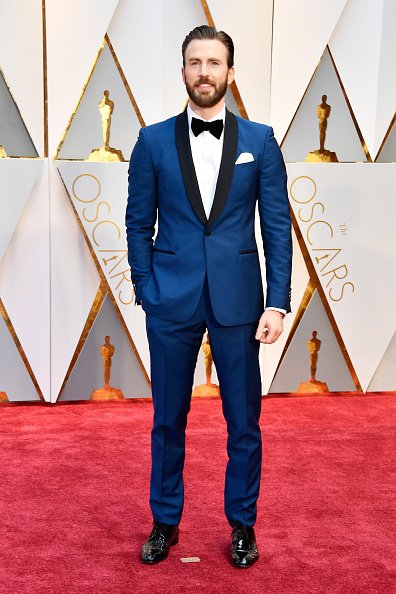 When Chris Evans isn't being the perfect human, like getting into Twitter wards with a former KKK leader, he is walking the red carpet. That's right. He is basically always a hero for the people and that is something I will forever respect.
Most guys at the Oscars will wear a simple black tux, it will be fitted perfectly and all of that stuff but rarely do you see color. I give Chris a lot of credit hear for wearing some color.
Let's be real, he isn't stupid. He knew that wearing blue would bring out those baby blue eyes.
Good looks Chris, always good looks.
Visit: Celebrities Are Tragic || Facebook || Twitter || Instagram