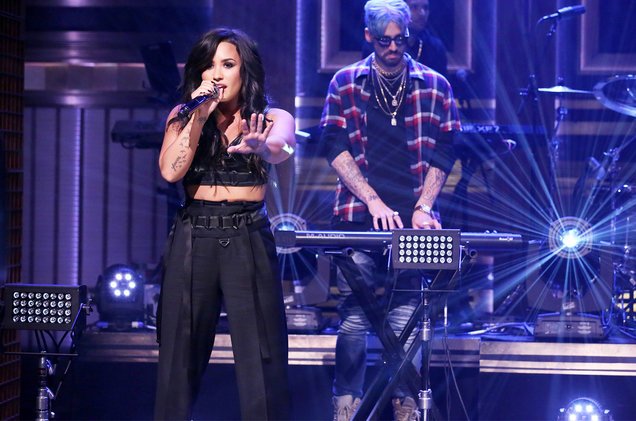 If Demi and this singer from Cheat Codes had any chemistry then this performance would have been all time. The way that they were trying to flirt was just uncomfortable to watch.
I am grateful that we get to hear Demi serving with those vocals though!
There was zero crowd energy though, so that's lame as hell.
Give Demi some respect Jimmy Fallon crowd!
Really though I am getting very sick of watching Demi trying to climb the charts with serious bops but not getting the radio play she deserves. She has one of the best voices out there right now but nope, that's not enough.
Visit: Celebrities Are Tragic || Facebook || Twitter || Instagram