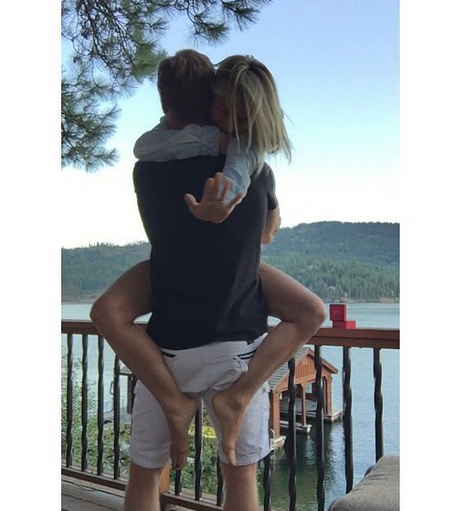 The actress and hockey player have officially announced that they are now engaged and I couldn't be happier for them! After a summer of really tough divorces. Some that I took personally, I am looking at you Ben and Jen, this is some seriously refreshing news!
I don't know anything about Brooks Laich but I do know that he is a hockey player and Carrie Underwood is very happy with hockey player. Honestly, I love Julianne Hough, I have a soft spot for her. I think that she is super talented and that she will be around for a while. She should be in more movies, I mean have you seen 'Safe Haven'?  She was so good in that. Plus her roles in 'Rock of Ages', 'Footloose', and 'Burlesque' were great too!
This is the first marriage for both couples, Julianne famously dated Ryan Seacrest for three years but he never put a ring on it.
Congrats to the happy couple and may you not break my heart like Ben and Jen did.
Click here to like the Facebook fan page!