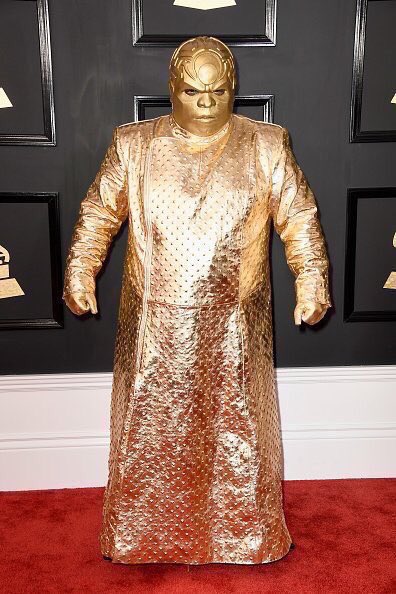 Cee Lo Green lost his spot on 'The Voice' and needs to get his name back in the media, so he showed up looking like a fucking robot.
I just tweeted that I don't know if I appreciate art, I really don't. I like to be entertained and I don't want to think that much about the performance. The same with fashion, I just like to be pleased with what I am looking at. I don't want to look at whatever the fuck is happening here. Okay?
Cee Lo 3PO, stop with this! You know that the internet is going to explode about this mess and I am sure you're excited. I am not fucking into this though, okay?
Does anyone know why he did this? Please tell me because I need to know.
Visit: Celebrities Are Tragic || Facebook || Twitter || Instagram