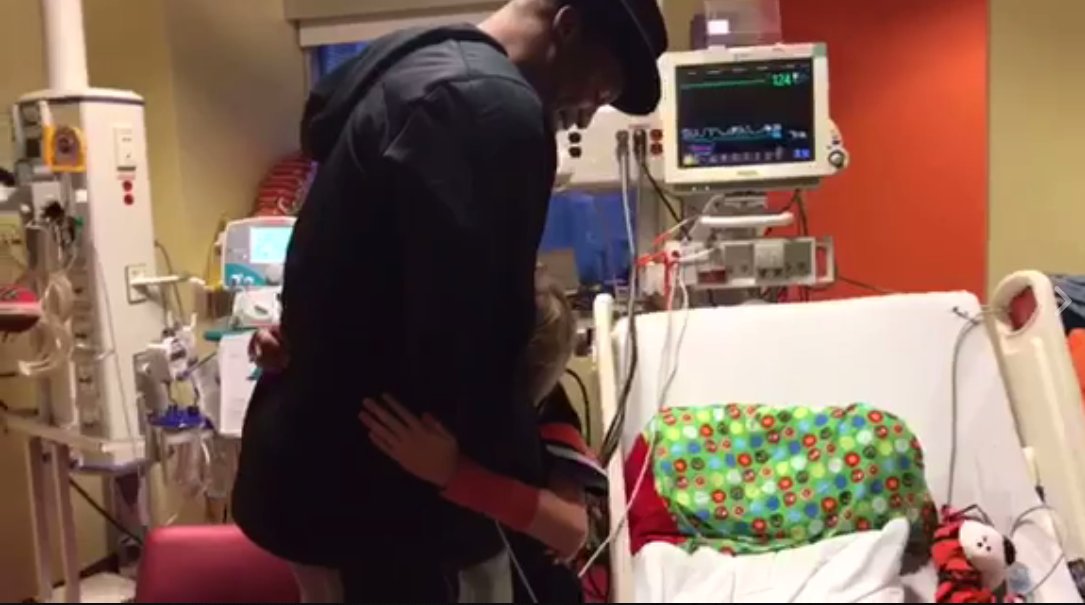 I feel like people hate Cam Newton for two reasons, one he is a great quarterback and two, he has style which people are intimidated by. From what I have seen Cam does a ton for charity, he gives away footballs to fans in the stands every game, which he gets fined for, and he keeps his personal life private. People just want someone to hate and in the NFL it seems like Cam is one of those targets.
One Tuesday Cam stopped by the Children's Healthcare of Atlanta that one of his biggest fans Taylor Deckard, was staying in. The boy is 10 years old and had spent Christmas in the hospital since he is battling advanced pulmonary hypertension, doctors are unsure if he will survive.
Taylor is a huge Auburn football fan and Newton won the Heisman Trophy as Auburn's starting quarterback. So it would make sense that he would want to meet Cam.
Cam stopped by with a bag full of Under armor gear, and spent time talking with the young boy.
Feel good stories are always the best and I am sure that Taylor will never forget his visit with Cam.
Visit: Celebrities Are Tragic || Facebook || Twitter || Instagram