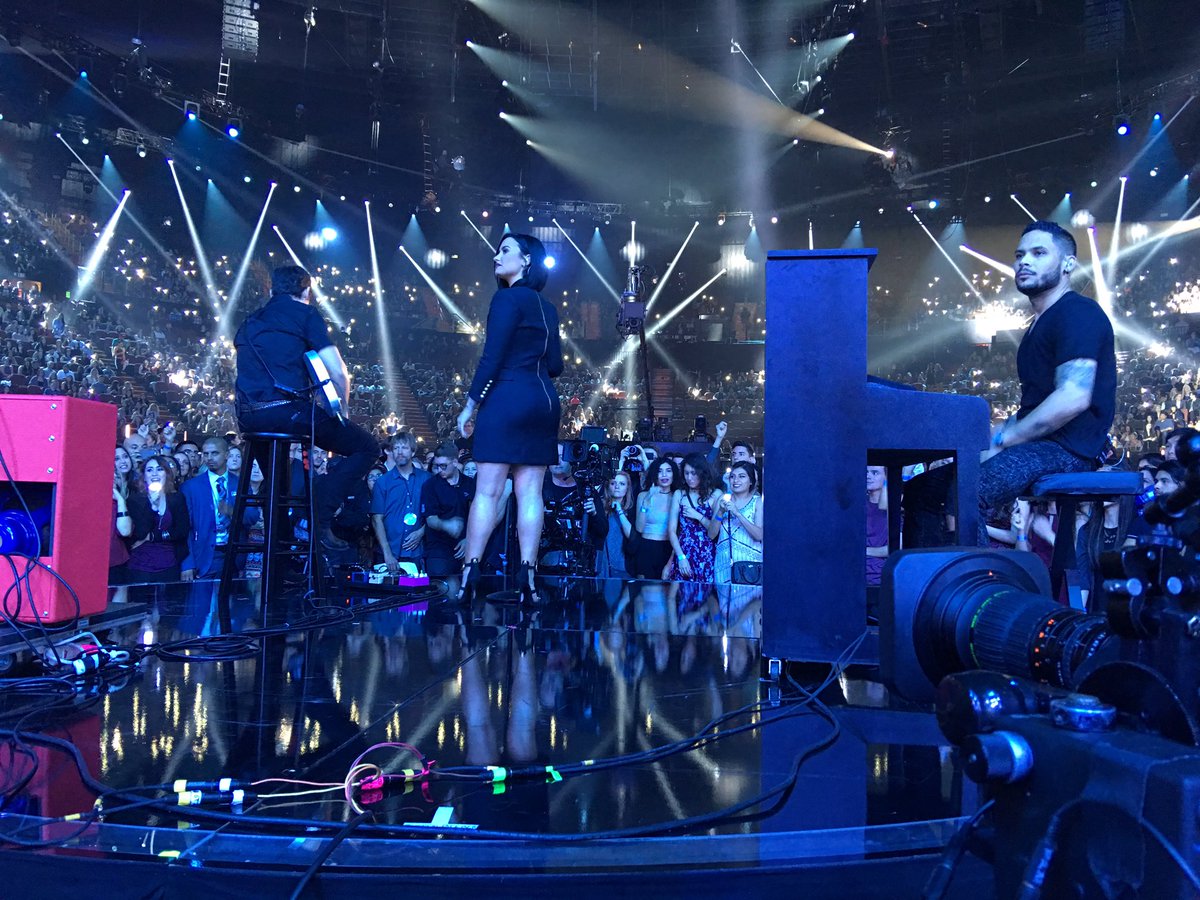 Whenever Demi preforms anywhere, she steals the show. At the GRAMMY's she only sang about a 30 second snippet of a Lionel Richie song and everyone talked about it for a week. Demi is the real deal and I wish that she got more air time than she does, she genuinely deserves it. Demi's voice will go down in history as one of the best female vocalists of all time. For some reason she doesn't get as much attention as say Selena but Demi's voice is chilling, it is just so incredible.
Demi, thank you for your voice.
I couldn't find a full video but here are some clips, I mean just the way that Brad looks at her near the end of her performance, my lawd! He knows how insanely powerful it is. Even Justin Timberlake went on stage after her and complimented Demi's voice. That's right, the legendary JT talked about her voice.
Visit: Celebrities Are Tragic || Facebook || Twitter