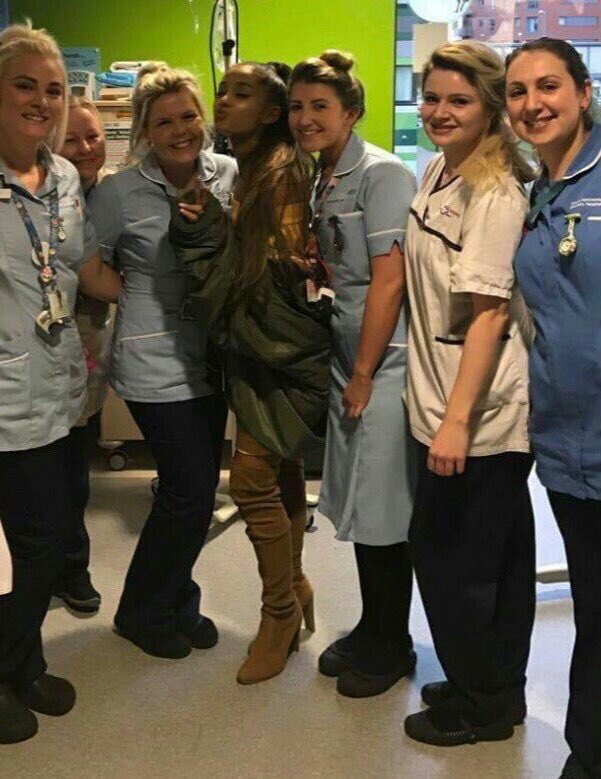 Ariana Grande has definitely stepped up since the tragic bombing at her concert last week. It really speaks to her character even though some people want to try and say that she is doing this for publicity, those people can kindly go and fuck themselves.
Today Ariana landed in England for the big benefit concert that she put together, and she made a stop to visit those who were injured in the bombing at her concert.
Take a look at some of the photos that have been released. She also FaceTimed with victims that she could not visit face to face.
Visit: Celebrities Are Tragic || Facebook || Twitter || Instagram