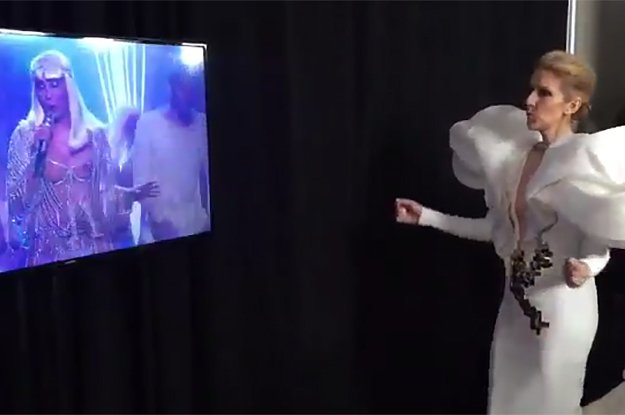 Don't you worry both Cher and Celine will both their own blog posts after their performances last night, but this backstage moment is probably my favorite of the night.
Celine is out there supporting Cher, singing along to her, this is what legends do. They support each other. That is why each woman is an icon in their own right.
Both ladies absolutely killed it last night and reminded everyone there what it is like to be a performer and musician. That's all I will say as I sip my tea.
Visit: Celebrities Are Tragic || Facebook || Twitter || Instagram