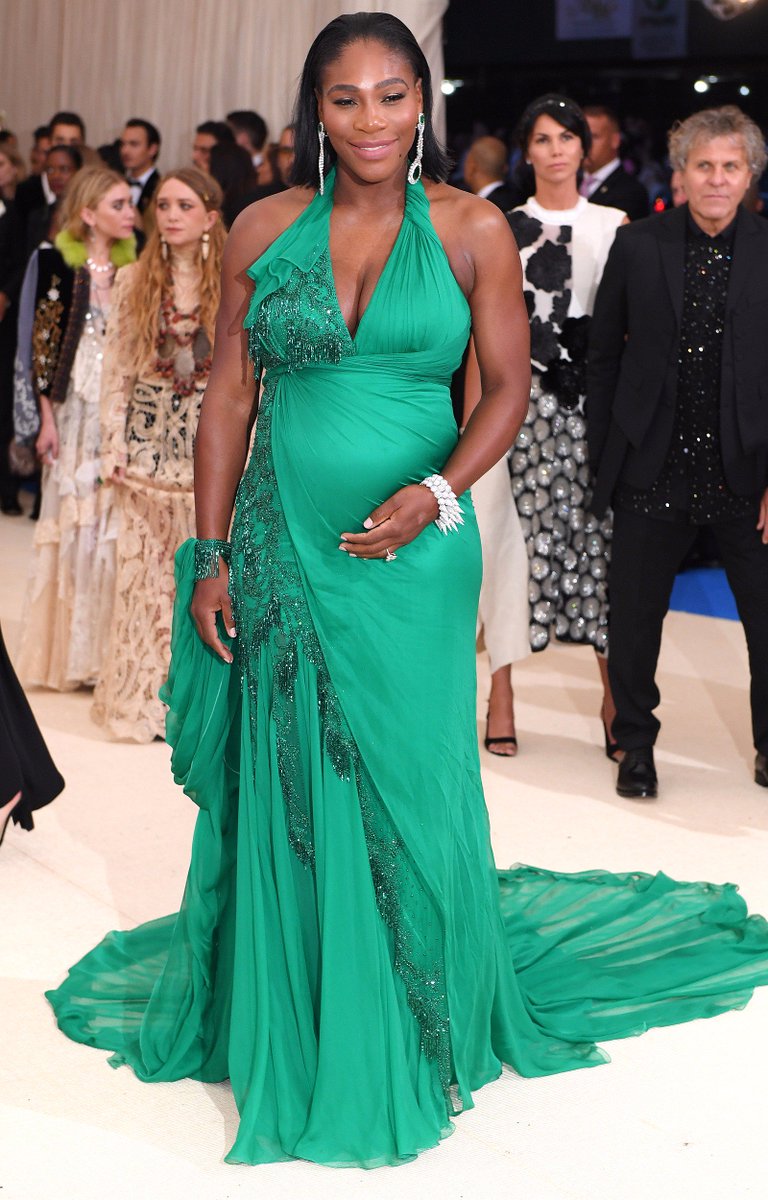 Serena Williams accidentally told the world she is pregnant but there is no hiding it now!
Tonight she stepped on the red carpet, white carpet, maybe blue carpet at the Met Gala and showed off her baby bump.
I love it all. I love her dress, I love her smile, and I love that the Olsen twins are sneaking around in the background.
The Met Gala is lit tonight.
Visit: Celebrities Are Tragic || Facebook || Twitter || Instagram