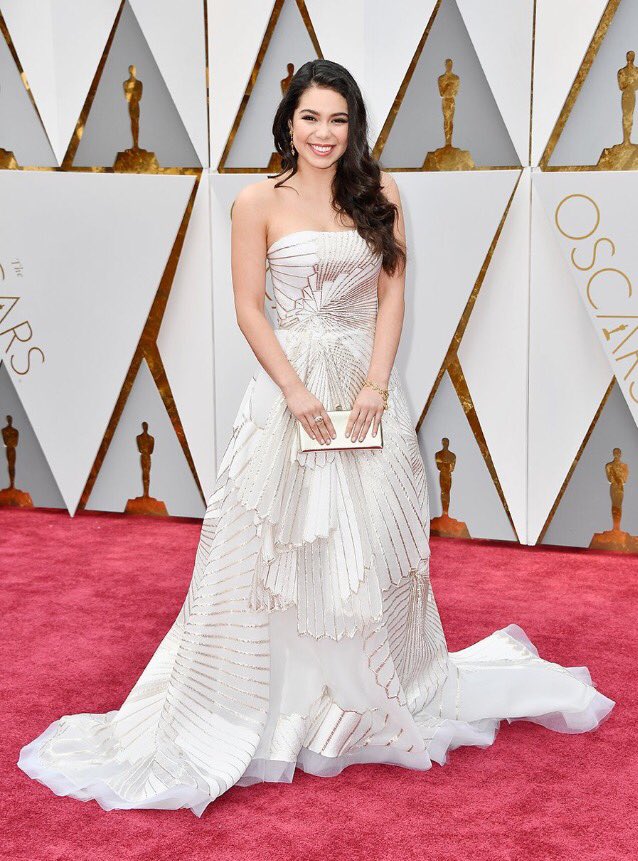 If you didn't know who Auli'i Cravalho was before, you definitely know who she is now. Last night she teamed up with Lin-Manuel to sing a song from the their hit Disney movie 'Moana'.
Did I mention that Auli'i is only 16? This girl took the stage like a damn pro and performed better than some seasoned performers I have seen. It was something out of this world, that's for sure.
Hell she got hit in the head with a flag and didn't even flinch!
Check out the performance below!
She also posted this photo on Twitter later in the night. How does a 16 year old top performing at the Oscars? Maybe one day she will be up there winning an Oscar, that would be something incredible.
I have on request, please don't give this girl her own show on Nick or Disney, she deserves better.
Visit: Celebrities Are Tragic || Facebook || Twitter || Instagram