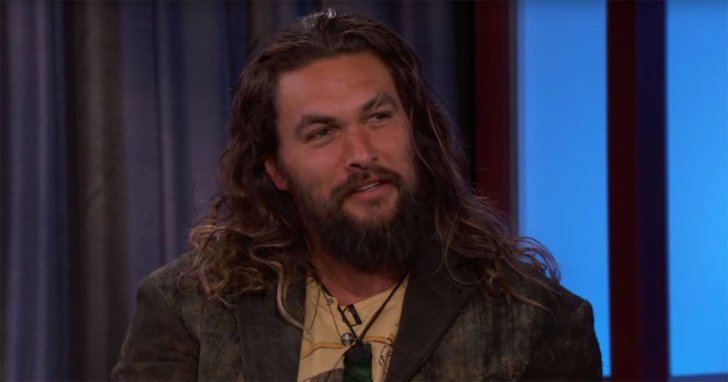 Jason Momoa is absolutely one of my favorite people in Hollywood. He doesn't really seem to be about that Hollywood life but he seems to enjoy it. If you follow him on Instagram you know that there are three things that he loves, he loves his family, he loves his heritage, and he loves Guinness beer. That simple.
After watching him throwing axes with a beer in his hand though? I might be a little turned on. No I am extremely.
There's just something about a man who can really throw an ax, right? Must be one of those primitive things that I seem to lack.
Momoa also got incredibly candid about how he is terrible at keeping secrets.
God bless that laugh, right? A giant man with a little giggle, gotta love it.
Visit: Celebrities Are Tragic || Facebook || Twitter || Instagram