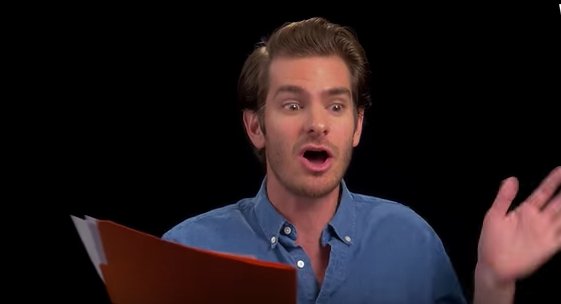 Yeah, I think that the title basically says it all because watching grown men channel their inner Cher for 'Clueless' is really all that you need on this Wednesday.
W Magazine always puts together the weirdest but best video mashups of actors reading different songs or monologues, it's really perfect. Well this time around the asked some of Hollywood's hottest leading men to read Cher's iconic speech in 'Clueless'.
Now sit back and relax to watch Andrew Garfield, Lucas Hedges, Adam Driver, and Alden Ehrenreich take on the iconic role.
Never in my wildest dreams did I think I needed to see Andrew imitate a girl from the Valley but now I need more.
They also did this previously with Bradley Cooper, Seth Rogen, and a few others! Enjoy!
Visit: Celebrities Are Tragic || Facebook || Twitter || Instagram