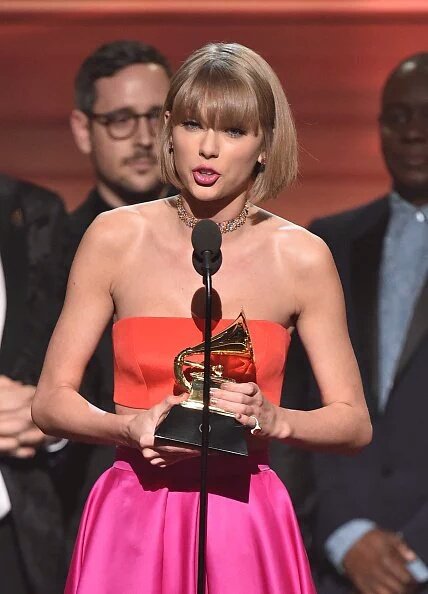 Last night Taylor Swift won for Album Of The Year with her impressive album '1989'. She also had a very, very powerful speech directed at young women watching. There was also some serious shade thrown at Kanye West. Actually I don't even consider it shade, there was no need to put himself in the middle of her life, she didn't react immediately and the best form of revenge is success right? So obviously she is doing something right.
Here it is word for word. She also looked directly into the camera as if to say, come at me again Kanye. Which I am sure he will. He has yet to have a Twitter meltdown since considering this was about eight hours ago. So far, nothing.
Taylor had three wins for the night!
Visit: Celebrities Are Tragic || Facebook || Twitter