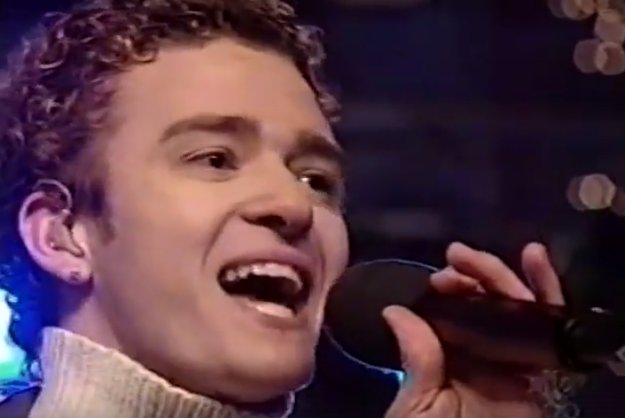 If second grade Willi Killiams could see me posting about *NSYNC and being positive? She would absolutely kick my ass. How dare I go against BSB code, right? It's okay, 1998 Willi, *NSYNC broke up and BSB is still together, you've seen them live eight times, it's totally fine.
Now that you've witnessed my inner dialect, let's celebrate this song. Let's celebrate Justin's curly hair, turtlenecks, and JC's beautiful voice. That's right JC had the best voice in *NSYNC at this time (and all the time) but I know JT fans are a little crazy.
Check out the video, let nostalgia consume you and remember when we weren't in debt from college loans.
JC, JT, Joey, Chris, and Lance, in that order.
Visit: Celebrities Are Tragic || Facebook || Twitter || Instagram