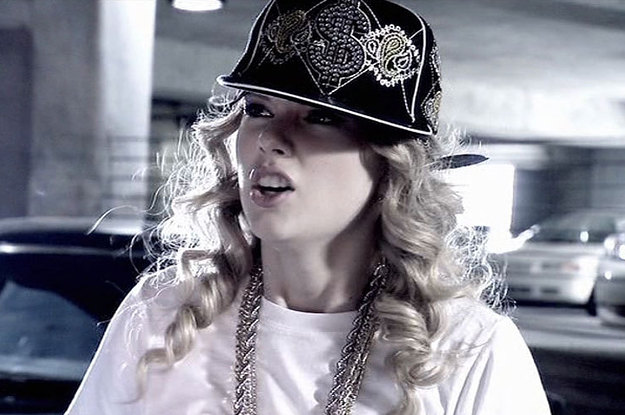 Oh my god! What did I just hear? Why is Taylor Swift trying so hard to be like Fergie in this song? I mean, what is actually happening right now?!
Let's be clear, I kind of like this song, I am sure I will like it after like four more times on repeat. It just reminds me of something that Fergie would have put out in the early 2000's or something.
I just can't take Taylor seriously as a rapper? Is she trying to be a rapper? I mean I kind of feel like she is trying to throw everyone off and neither of her two songs that were just released will be on her album.
Can you imagine that sneaky snake move?
Other than these two songs it's actually all country, I would lose my mind in the best way possible.
Honestly, I am just going to say I kind of feel like this song is about Harry Styles. She talks about them being ghosts and Harry wrote a song called "Two Ghosts" which is definitely about Tay.
Again, I don't hate this song. I think it is definitely different for Taylor, if someone else who could rap sing put it out I would be more about it. Basically if Fergie did it I would be 100% down for it.
Right now though? I am like 80% down for this. Kind of a high percent but not totally sold on thug life Taylor.
Visit: Celebrities Are Tragic || Facebook || Twitter || Instagram