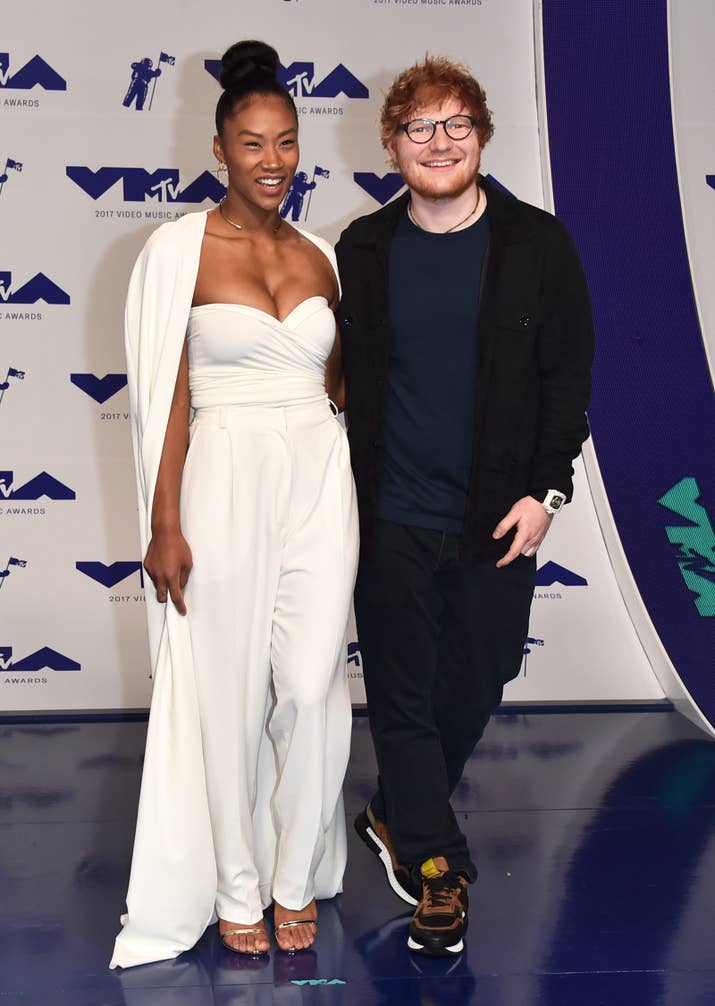 No Ed and the beautiful Jennie are not dating, they are just friends. Their friendship is definitely adorable though and I am guessing that he brought Jennie since she was the star of his "Shape of You" music video.
In case you haven't seen it, it just reminds you that Jennie is in better shape than you or I will ever be, and the two of them have adorable chemistry.
Ed is still dating his girlfriend Cherry according to every report out there.
Jennie is slaying it though, right? I mean she looks absolutely stunning.
Visit: Celebrities Are Tragic || Facebook || Twitter || Instagram