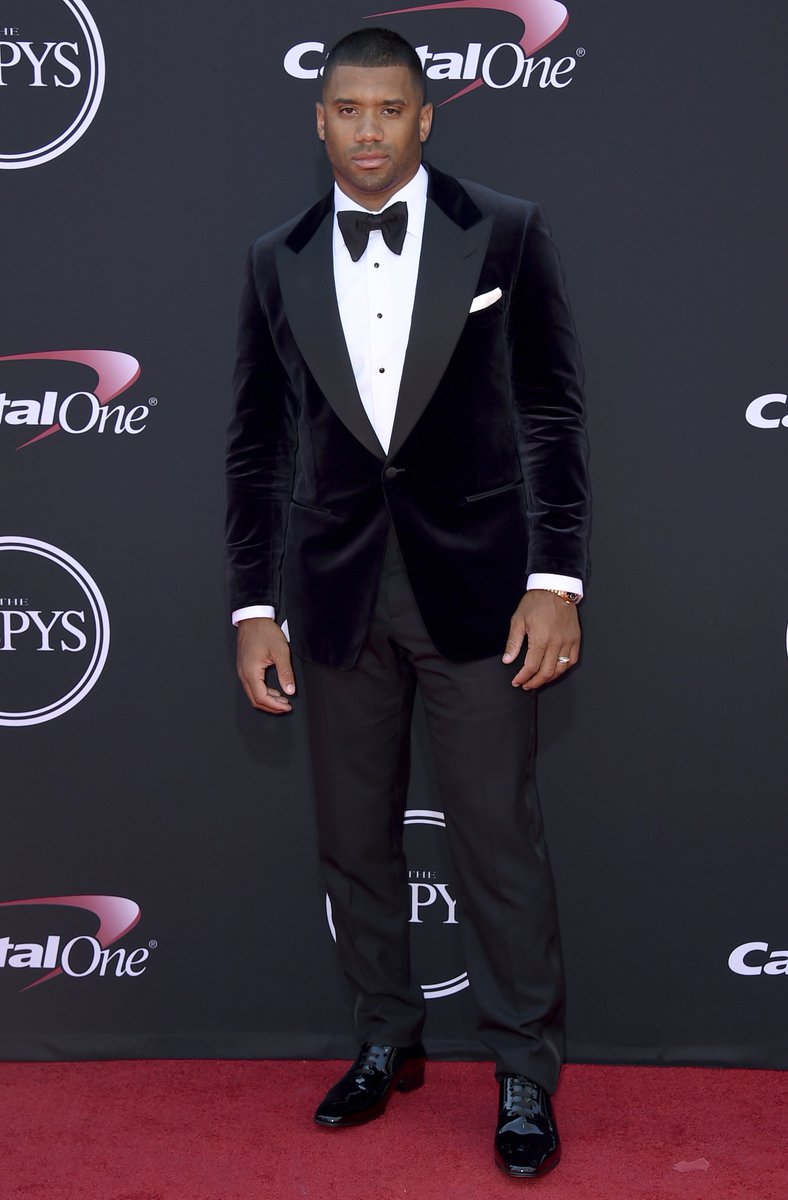 Tonight the ESPY awards are on and it is basically just a bunch of athletes talking about how awesome they are, a lot of people patting backs and shit like that. It is actually very boring but there are also some inspiring stories that make you tear up.
I will say its always nice to see athlete's dressed up, I think that we can agree with that.
Russell Wilson showed up looking damn fine.
I am pretty sure that Russell showed up stag but Ciara is probably home taking care of her son Future Jr and their little girl.
Visit: Celebrities Are Tragic || Facebook || Twitter || Instagram