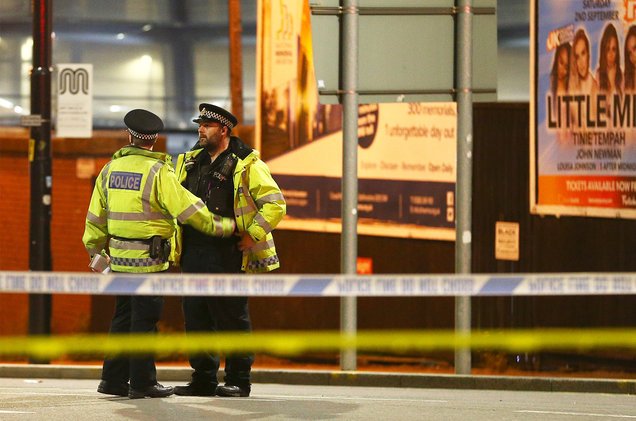 Tonight I am sad to report that there was a bombing at an Ariana Grande concert at the Manchester Arena in England.
There are so many different reports going around that it is hard to know what is true, who knows what is fake at this point. One thing is for sure, they are treating this as an act of terrorism.
It has been reported that a bomb filled with nails was set off as people left the concert. It has been confirmed that Ariana was not hurt from the blast but right now, 19 people are confirmed dead and it looks like that number is only going to rise.
Concerts are one of the greatest things in the world in my opinion. It is where a sea of people, whether it's a few hundred or a few thousand can put all of their own personal bullshit aside. People from different backgrounds, different ages, and races put it all aside to just enjoy the music.
Music is supposed to bring us together, terrorism is there to tear us apart.
My sincere thoughts and prayers are with everyone effected by this tragedy.
Visit: Celebrities Are Tragic || Facebook || Twitter || Instagram