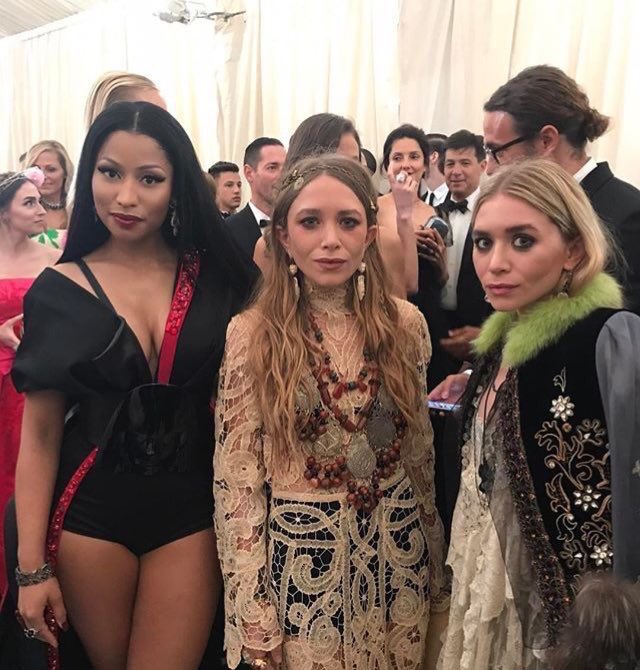 This is my new favorite photo of all time.
That's right, just the pure weirdness in one photo, I can't take it!
Mary Kate and Ashley are so illusive, I am pretty sure that they only talk to each other. They don't even speak to Elizabeth, only to each other in clicking sounds.
I wish I knew how this conversation went.
Also I am going to guess who is who from left to right, Nicki, Mary Kate, and Ashley.
What do you think?
Visit: Celebrities Are Tragic || Facebook || Twitter || Instagram