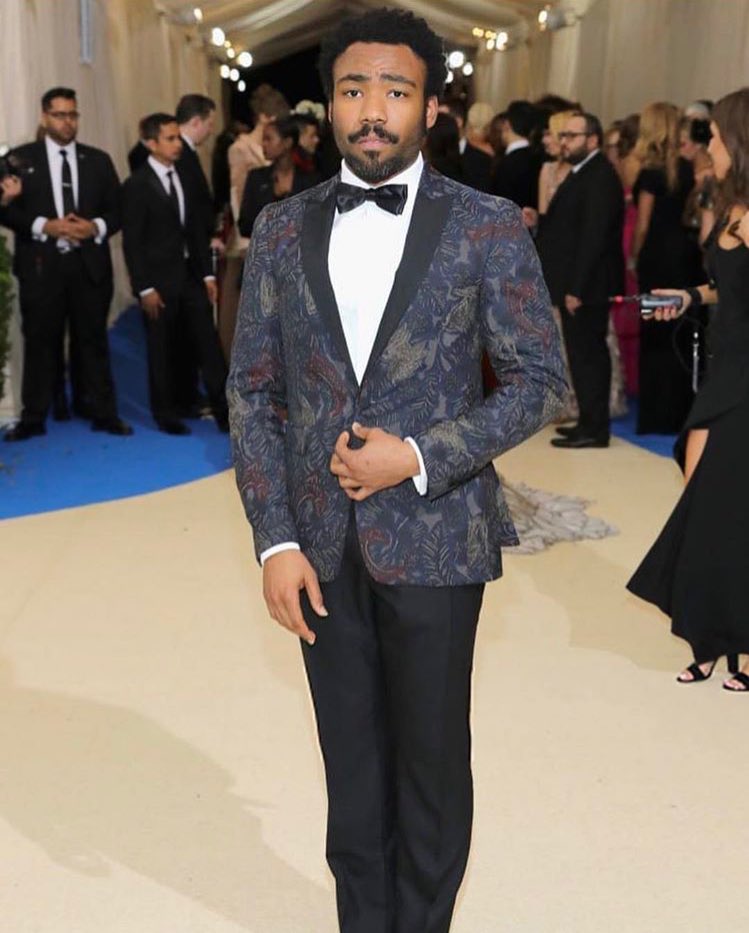 Hello, my name is Willi Killiams and I have a massive crush on Donald Glover. There, I said it!
I feel like Donald has been pretty quiet lately, he hasn't really been on many red carpets or anything like that. Then again he is extremely private and always has been so I guess I shouldn't be that surprised.
Today he showed up to the Met Gala looking super hot though.
Thank you for being super talented and for that bit of facial hair. We can all appreciate it.
Visit: Celebrities Are Tragic || Facebook || Twitter || Instagram