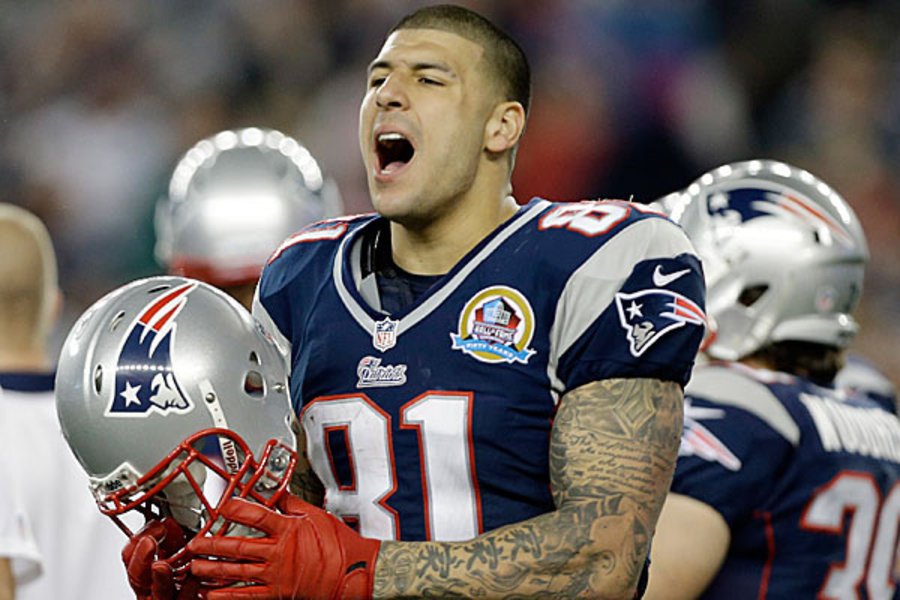 Today former New England Patriots player Aaron Hernandez was found dead in his prison cell due to an apparent suicide.
In case you didn't know, Aaron had just been found not guilty of a double murder case and was in the process of appealing his guilty verdict in the 2013 murder of Odin Lloyd.
The Souza-Baranowski Correctional Center said in a statement "Mr. Hernandez hanged himself utilizing a bed sheet that he attached to his cell window, Mr. Hernandez also attempted to block his door from the inside by jamming the door with various items."
Officials have said that there was no suicide note on the scene and his lawyers are all saying that their client would not have killed himself.
There is going to be a lot of talk about this today, Facebook lawyers are already posting their statuses about what they think of the whole situation.
At the end of the day, I am sorry for Aaron's family especially his four year old daughter who never got to know her father due to his choices.
I give it two years until we see a movie written about this once NFL superstar turned convicted killer.
Visit: Celebrities Are Tragic || Facebook || Twitter || Instagram