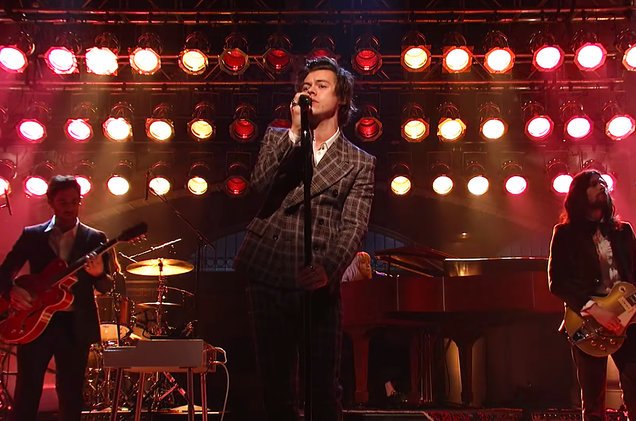 Harry Styles solo is way hotter than Harry Styles in One Direction. I want to throw that out there right now.
I know I am a bit behind on writing about Harry's incredible 'SNL' performance, I apologize but I am doing it now!
Saturday night he was obviously the musical guest on 'SNL' and he did a great job. His voice is just incredible and homeboy knows how to sing live, something Zayn doesn't know how to do anymore.
Is anyone feeling a John Mayer type of vibe with solo Harry?
Visit: Celebrities Are Tragic || Facebook || Twitter || Instagram