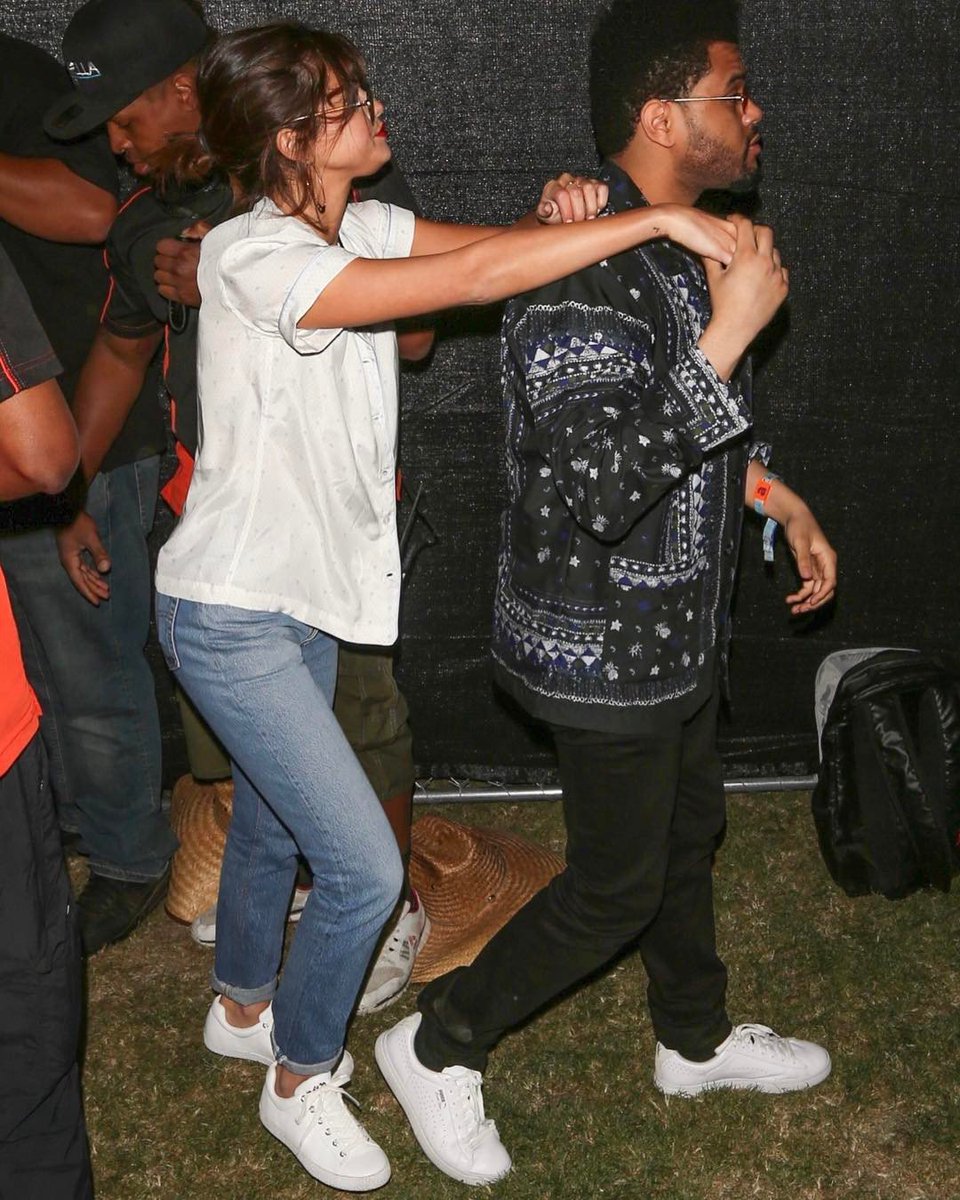 It's Coachella weekend which means celebrities are out in full force wearing their most hipster clothing to sway to some music. That's basically how I can sum it up.
Selena Gomez and The Weeknd are taking full advantage of the festival and are even rocking the same sneakers, well last night they were. That's love, right?
Today they were spotted kissing and even though I still don't fully buy this couple, they are pretty damn adorable.
Visit: Celebrities Are Tragic || Facebook || Twitter || Instagram